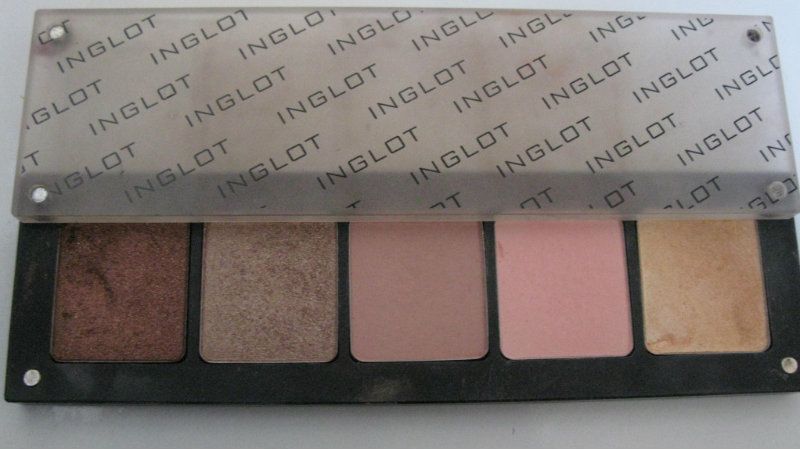 This post has been a long time in the making. I got hooked on Inglot eyeshadows over a year ago (you can see previous posts about my palettes
here, here
and
here
), and have since managed to accumulate er, four palettes. Seeing as I have so many Inglot eyeshadows, I thought it might be a good idea to pick out my top five, stick them in a palette and tell you all about them!
Swatched L-R: AMC Shine 12, AMC Shine 31, Matte 341, Matte 347, Pearl 393


So, as you can see from the swatches above, my favourite colours are fairly neutral and may look a bit boring, but they're all super-flattering and two have
incredible
sparkle. I do dislike how the Inglot shadows don't have proper 'noun' names. To me, the shade numbers are so boring and forgettable, plus it makes it a little harder to keep track of the ones I have. I could tell you right off the bat whether or not I own MAC Patina, Woodwinked, etc, but for some reason, the numbers of these Inglot shadows will not stay in my head!
This is pretty much my only small complaint, though; I'm a massive Inglot fan; I think that the Freedom System is genius, and you get a lot more bang for your buck with them in terms of the amount of product than you do with MAC. While some MAC shades are incredible and unique must-haves (Woodwinked springs to mind), Inglot mattes in particular are, in my experience, far superior and more pigmented than their MAC counterparts. So, they are my few pros and cons to keep in mind - now, on to the eyeshadows!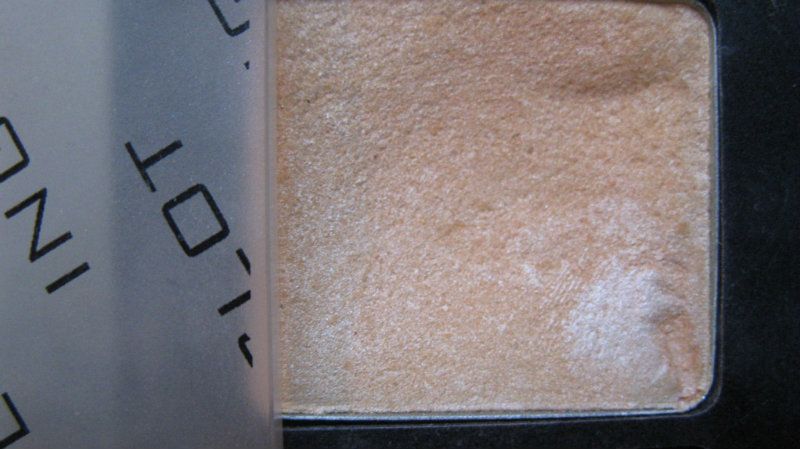 Pearl 393
One of my must-have, Holy Grail eyeshadows. I got this in my first palette, and it's been my all-time favourite highlighting shade ever since, especially for the inner corner of the eyes. It's extremely brightening and the pale gold tone stops it from being too white or severe. It's buttery soft and incredibly easy to use - I can whack this on early in the morning without having to worry too much about precision. If you're planning on investing in an Inglot Palette, I would urge you to include this one as I think it's my most often-used out of all twenty that I own.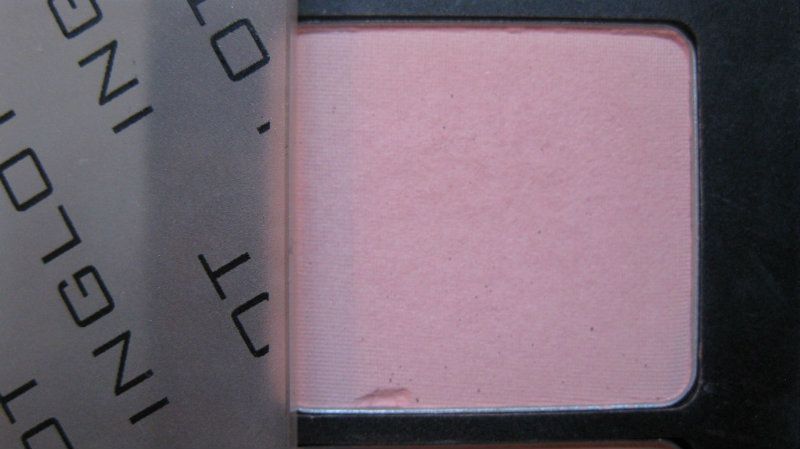 Matte 347
Another brightening shadow, Matte 347 is a matte pale pink that looks gorgeous all over the lid or even just on the inner half. I said when I got this that I'd been looking for something matte and pale pink that would be a dupe for Illamasqua Wicked, and I think that this is fairly dead on. It looks gorgeous with a plum, grey or dark brown in the crease for a cut-crease eye look, or even just on its own if you have pale skin like myself. It's basically Benefit Eye Bright in an eyeshadow, and I'm obsessed.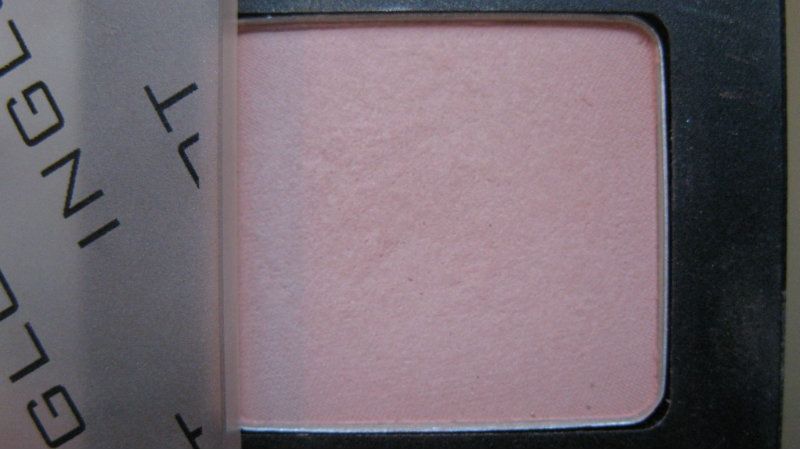 Matte 341
Don't let appearances deceive you: this is a really interesting shade that I've gotten a lot of use out of, both all over the lid and in the crease. It's kind of like Naked or Buck from the Urban Decay palette in this way, and I absolutely love it. It's a great blending colour for nearly any kind of eye look, and you could even just wear it alone with mascara for a simple, nude look.
AMC Shine 31
I can't tell you how much I've been enjoying this eyeshadow, and I think that the best way I can sum it up for you is that this is what Urban Decay's Sidecar should have been. It's a champagney, goldy taupe with loads of sparkle, but pretty much zero fallout. I love this with Matte 341 in the crease to add some definition. It's really pretty aand the sparkle is finely-milled, meaning there isn't a chunk of glitter in sight.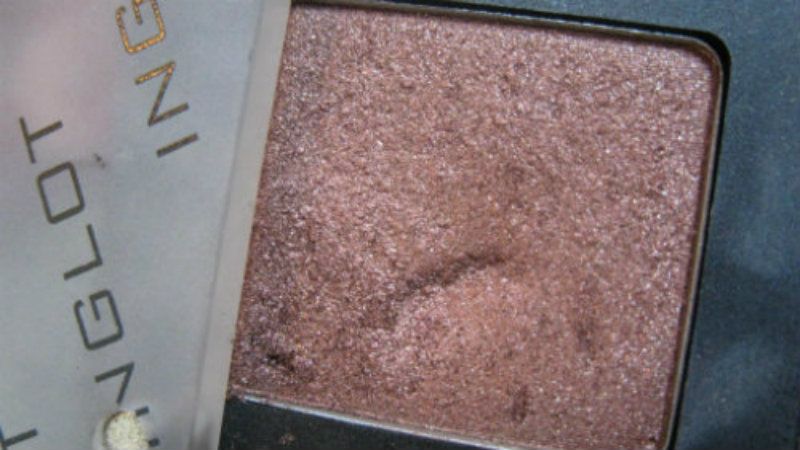 AMC Shine 12
This is a gorgeous reddish-bronzey shade that really brings out the blue in my eyes. It being the same formula as the last eyeshadow that I talked about, pretty much everything that I said about the last one applies here, as it has the same fine sparkle and excellent quality. Love it!
So, that completes my favourite five Inglot eyeshadows! See anything that takes your fancy here? Oh, and if you have any favourites of your own, please do let me know!