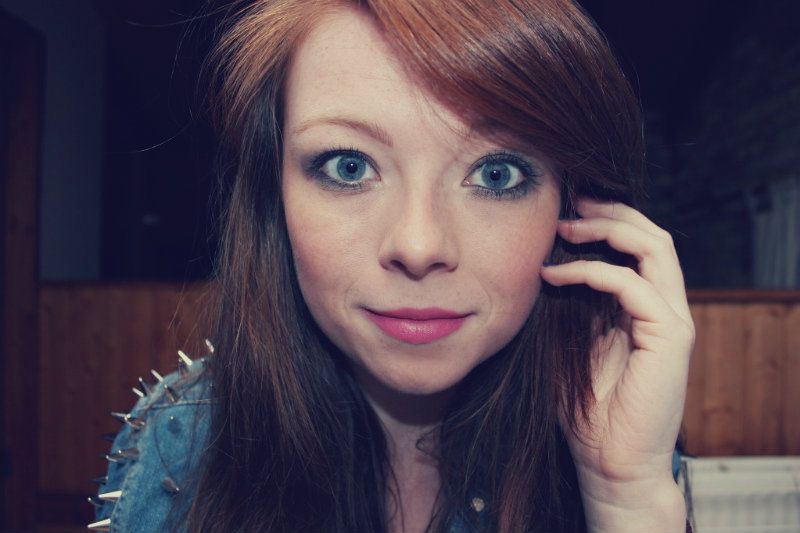 Sunday was a miserable, drizzly, cold and grey day so, please, excuse the quality of these photos and the state of my hair; I tried to account for the poor lighting with a colour correcting filter! However, it's been a few weeks since I last did a make-up post so, I decided to share my new go-to make-up and some new products which I have been testing out for review.
I've gone back to using my Laura Mercier Loose Mineral Powder Foundation pretty exclusively. I haven't gone off liquid foundation per say but, this is just so much quicker and I love the light yet flawless finish it gives. I've also taken to smudging one eyeshadow along my lashline for a quick and easy smokey eye and I have been loving the Giorgio Armani Eyes to Kill quad in #3 Pantelleria* for just this. Now, a bit of a disclaimer here, I have been trying this palette out for a week or two and I've been having a hard time getting it to work for me. I'm pretty sure it's because the colours are so out of my comfort zone that I don't quite now what to do with them but, that's why the status of the review is currently pending. Individually, they are great but, I have yet to use them successfully to create a decent eye look.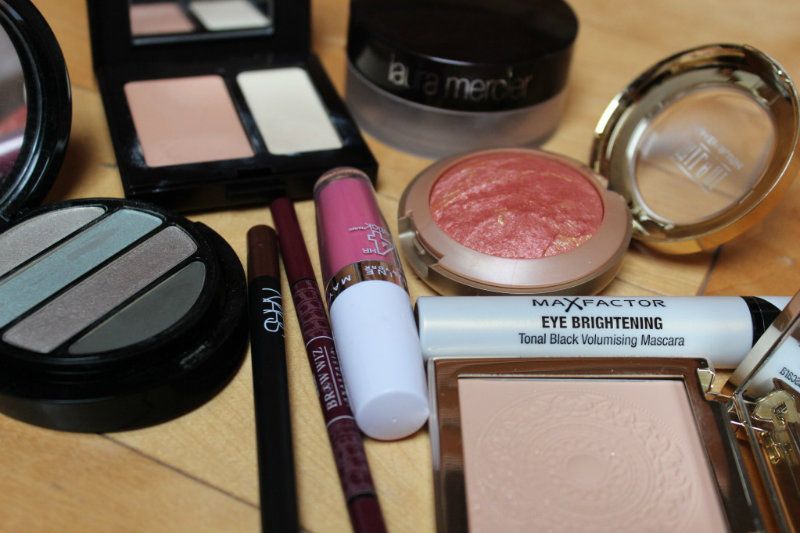 Laura Mercier Secret Camouflage Concealer - 01
Laura Mercier Loose Mineral Powder Foundation - Tender Rose
(
Review here
)
Milani Baked Blush - Rose D'Oro
Clarins Odyssey Face Palette*
Giorgio Armani Eyes To Kill Quad - #3 Pantelleria*
Max Factor Eye Brightening Volumising Mascara - Black Sapphire* (
Review here
)
NARS Larger Than Life Eyeliner - Via Appia
Anastasia Brow Wiz - Ash Blonde
Maybelline Super Stay 14H Lipstick - Neverending Pink*
So, that's my current daily slap! Hope you all had a lovely bank holiday weekend; I spent it curled up in front of the fire watching the first two seasons of Californication!