I'm a wee bit of a beauty skeptic. All these brands come out with all these new products boasting all these different claims and, well, most of the time they don't deliver. So, when a trio of Max Factor's new Eye Brightening Volumising Mascara* (RRP €8.99) arrived with me, I was instantly wary of it. Eye colour enhancing products are nothing new to the market; L'Oreal released their Luminizer Volume Million Lashes and Superliners this time last year, so, I wasn't really convinced that Max Factor could bring anything new to the table.
Max Factor say that each of these mascaras has been specially designed to complement and enhance each eye colour. Each has a black base containing "light reflective particles" and "gem-toned colour beads" which "customise the reflected light to enrich eye colour." This is making a simple concept sound extremely convoluted to me...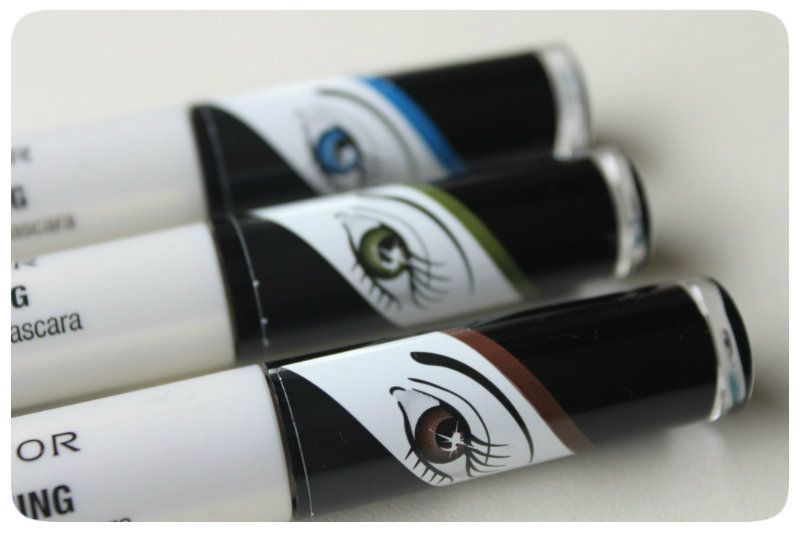 There are three shades available; Black Sapphire for blue eyes, Black Ruby for green eyes and Black Pearl for brown eyes. This is basic stuff, the mascara is tinted with a complementary colour to best bring out the different eye colours. At this point, I'm not too impressed as I've seen it all before.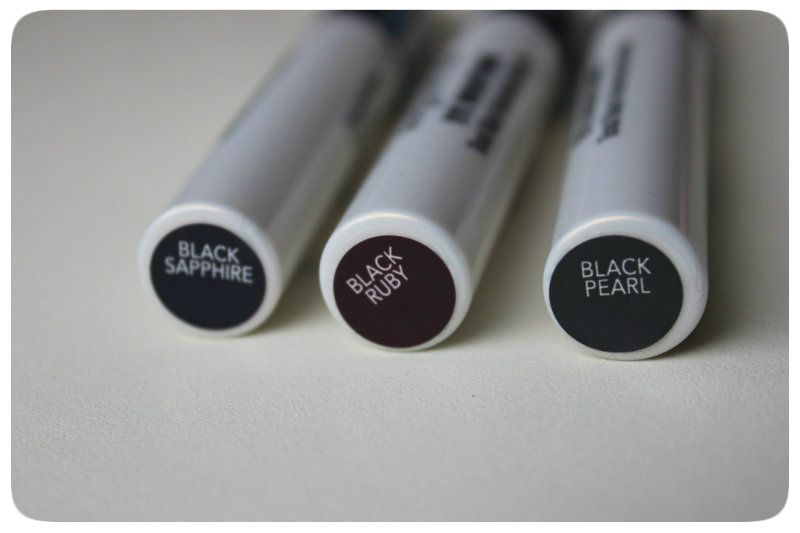 If I'm coming off as negative, that's because it's how I felt when I first looked at these. It's not that I thought they would be bad per say - I love most Max Factor mascaras - but, I did feel underwhelmed by the fact that there was nothing new, nothing unique about the concept. However, when I opened the tubes, the beauty boffin inside me poked its head up in interest at the wands. These are the Masterpiece ifX brushes which are absolutely huge with widely spaced bristles that kind of separate and comb through lashes to give a really defined look to eyes. Basically, the type of mascara wand I love.
As you can see, the different shades are quite obvious and bright on the wands and I had a brief worry that using these would be reminiscent of my blue mascara phase in the early noughties, i.e. not good. However, a quick swatch of the blue one allayed my fears. It applied beautifully and looked exactly like a normal black mascara but, it made the whites of my eyes look whiter and my blue irises look brighter and almost sparkly, brilliant for perking up your appearance in the mornings! Mission accomplished, Max Factor, mission accomplished.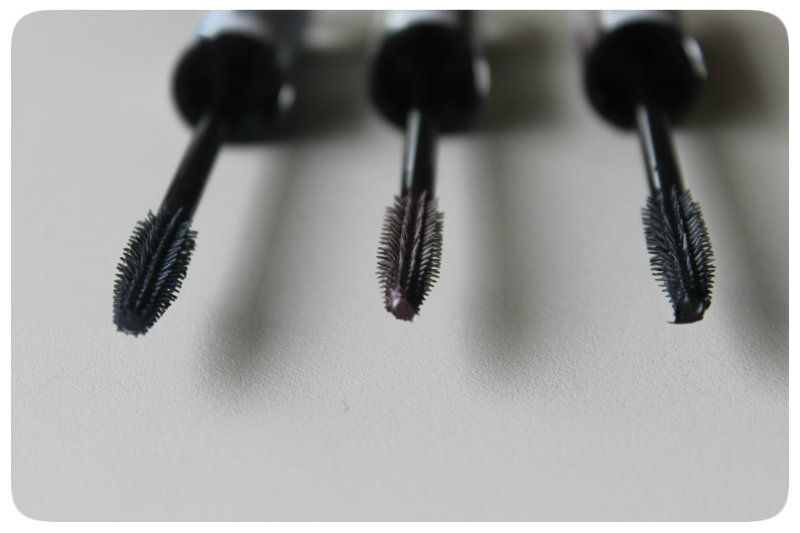 I don't believe this is an innovative product but, that doesn't necessarily mean its a bad one. The tonal mascaras do work to subtly bring out the colour of eyes while still applying and looking like your standard black mascara. That being said, I don't know if I would have bought myself, purely because the concept would have struck me as a bit been-there-done-that and I'm always on the lookout for the newest thing. However, for €8.99, you do get a decent mascara with an added twist and, despite my initial reticence towards them, they are definitely worth considering if you're in the market for a new mascara.