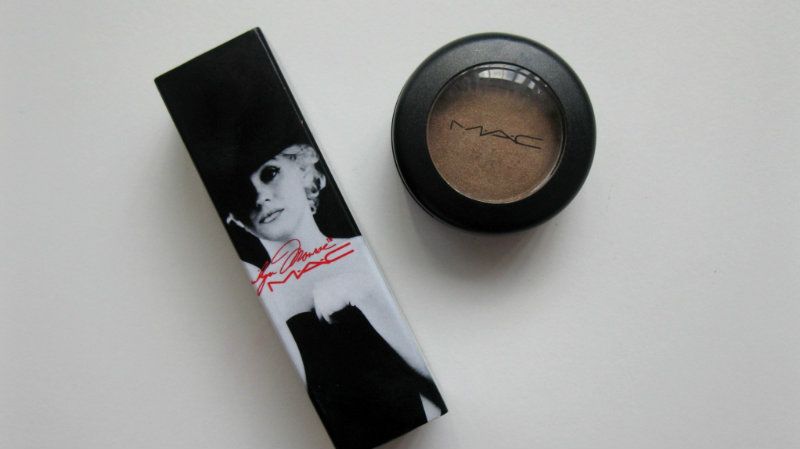 I have to admit, as much as I can get sick of their constant ''new'' collections, MAC is just a brand that I will always use and come back to over and over again. Their lipsticks are second to none, and seeing as Sinéad is a long-term fan, I kind of have my own personal MAC advisor! We were in Dundrum during the week for an event and went into MAC quickly on the way home, as Sinéad had stuff to back to MAC and we both wanted to check out the Marilyn Monroe collection.
I was actually quite restrained, and definitely could have bought more. However, given the amount of red and pink lipsticks I own at this stage, it would have been pretty much ridiculous for me to buy more than one from the collection, so I just stuck to one and also got an eyeshadow that I'd been wanting for a very long time.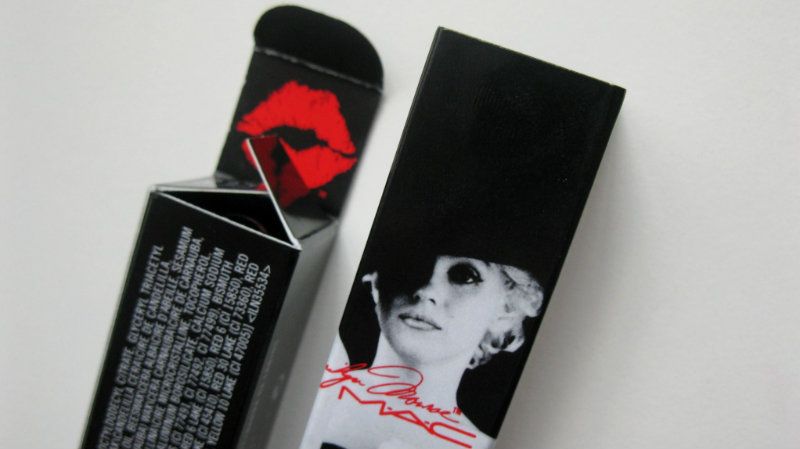 A quick word on the collection: going by what I've seen online, I know that quite a lot of people were really disappointed by it, but I honestly am on the fence. I liked that they didn't use clichéd images of Marilyn, but then again, they could have got a lot more creative and used some from her earlier years along with some from when she became a star, etc, rather than using the same couple over and over again. It lacked the concept that the Disney Villains collection had, and more work could and should have gone into devoting a collection to such a massive icon.
It was a shame that the eyeshadows and blushers (judging by my swatching and also from online reviews) were a let-down, but I did like everything else, especially the beauty powder and lipsticks - I just didn't
need
them! I went with the reddish-fuschia lipstick, Love Goddess. It's a satin formula and, colour-wise, is somewhere in between MAC Impassioned and Girl About Town (can you tell I like my pinks?). It's very comfortable to wear and I love how shiny the tube is!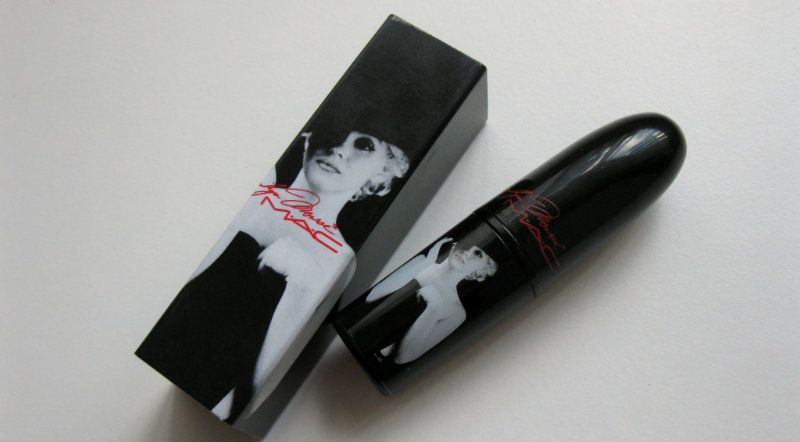 Now, on to the eyeshadow. I had always dismissed it as just another neutral that I did not need (this is possibly still true), but I saw it on Sinéad one day, thought it looked stunning, and was really surprised when she told me it was Patina. It's been on my mental shopping list ever since, and I've worn it almost every day since picking it up.
Patina is a frost finish eyeshadow in a kind of 'old gold' shade. It really suits my eye colour and seems to be one of those amazing MAC eyeshadows that changes as you blend it. It looks lovely either alone or with a darker colour in the crease - if you don't have a lot of eyeshadow and are looking for a nice gold, I'd highly recommend it.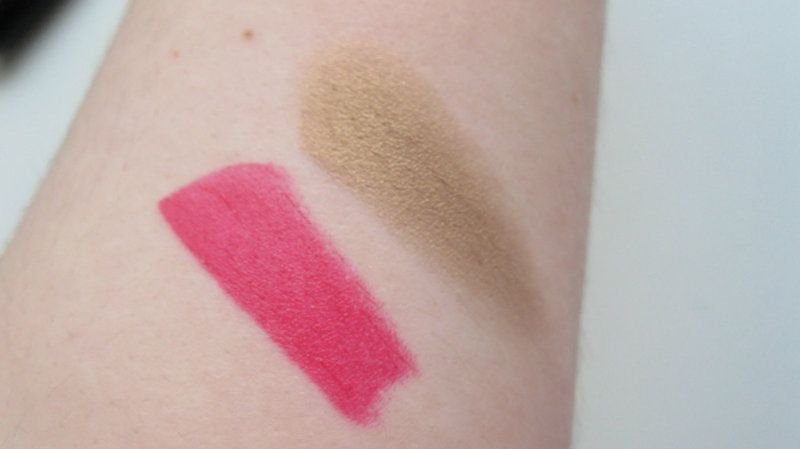 Swatched: Love Goddess and Patina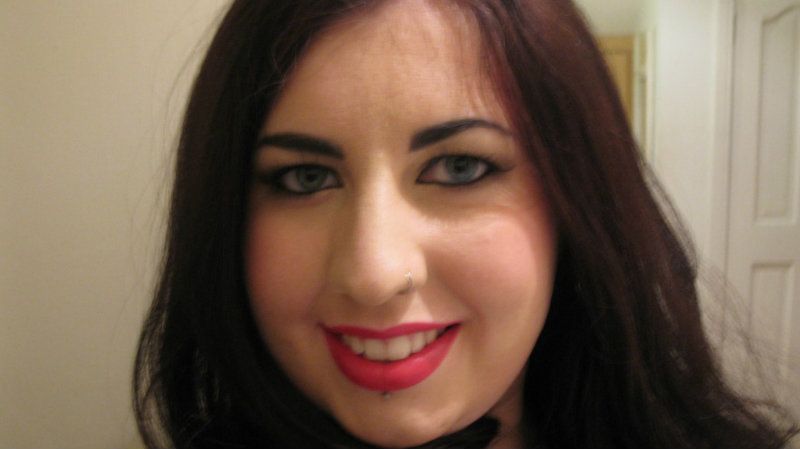 Wearing Love Goddess - sorry for the shadowy picture, it was just before I headed out on Saturday night!
Let me know what your favourite MAC eyeshadow is, and what you make of the Marilyn Monroe collection!