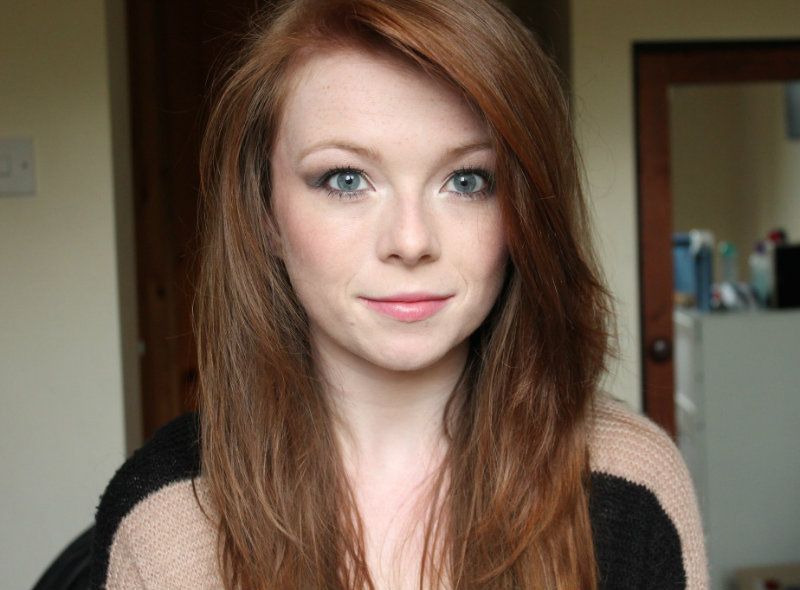 For as long as I can remember I have had the straightest of straight hair. It does hold a curl when topped off with a mountain of hairspray but, I have always battled with giving it volume and body. I do have a teasing brush but, after seeing how that broke and damaged the hair around the crown of my head, I decided to set out and see what products would work for giving my hair the lift it so desperately needs.
After testing about a zillion shampoos, conditioners, mousses, sprays, serums and treatments, this quartet has proved the most successful at poofing my flat hair up and keeping it that way until the next wash. I was almost losing hope in volumising shampoos when the Luxurious Volume range from John Frieda arrived with me. Consisting of a shampoo, conditioner and hairspray, this trio promises to...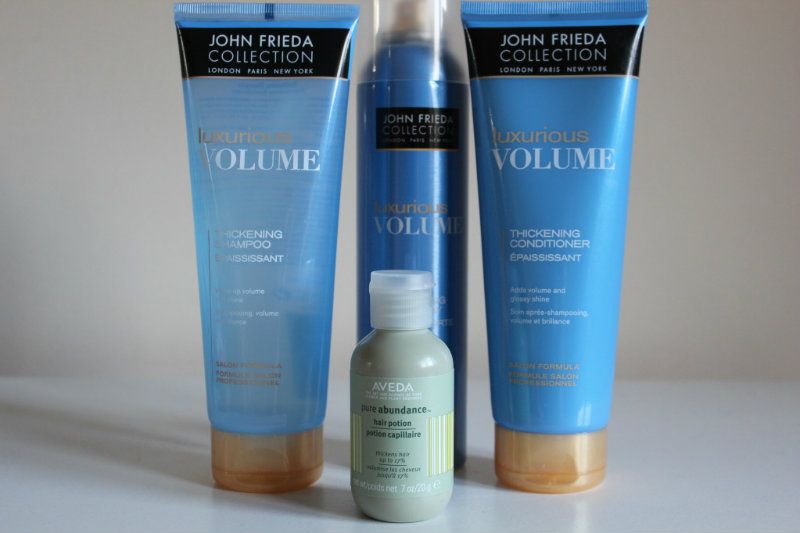 Aveda's Pure Abundance Hair Potion was one of my purchases from the House of Fraser Brand Event and it's quite possibly the coolest product I own. It's powder-to-liquid formula promises to thicken hair up to 17% and, while this is sort of difficult to measure, it definitely gives lasting lift, body and volume.
The process of getting my hair delightfully poofy is quite simple. I shampoo twice and condition once with the Luxurious Volume duo*. I then towel dry my hair, brush it and pop it up in a turban towel. Once the heavy wet is gone, I flip my head over and blowdry my hair upside down, concentrating the heat on the roots so that when I flip myself right side up, my hair resembles something that Tina Turner would be proud of! A quick run through with a brush tames the mane and then I go in with the Aveda, sectioning off hair at random and sprinkling a little of the powder at the root. A gentle rub turns the powder to a liquid which then disappears, leaving no sticky residue or greasy appearance. The more you massage the Aveda into your scalp, the more volume it will create. Once I'm happy with the, err, diameter and height of my hair, I smooth it down with a paddle brush and spritz with the John Frieda Luxurious Volume Hairspray* and that's me done for the day!