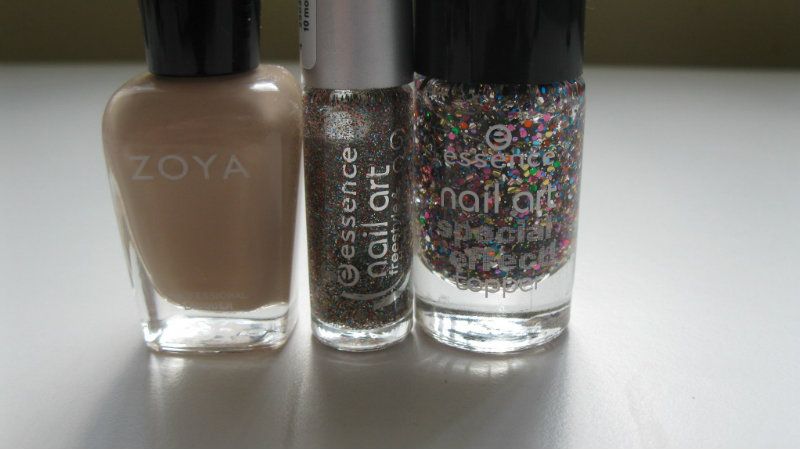 How pretty are these three bottles? I never thought I'd end up layering three nail polishes, but yes, I did - and I loved the results. To start with, early this week I applied Zoya Mia* - this was my first experience with a Zoya polish and, although I'd heard nothing but good things, I was still really, really impressed. The swatches below are just one coat, which makes this easily one of
the
most opaque polishes I've ever tried - especially for a nude! I love this alone - it's a really flattering, minimalist shade, and it lasted so well on me. Also, I love how every Zoya polish has a girl's name!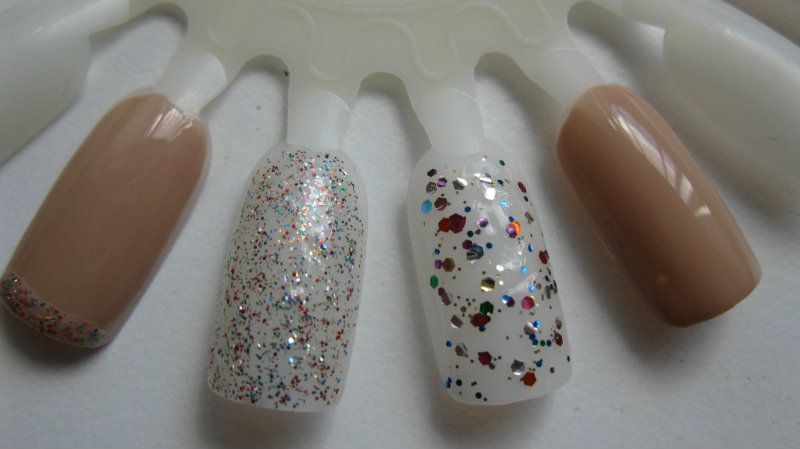 After three days it was still perfect but I was getting a little bored, so decided to whack some glitter on top (the smaller bottle). This bitty bottle is really cute, plus the brush is super-fine, so you could use it to achieve glitter tips as well as all-over glitter as I've shown in the swatches. The next day, I was in Penneys and discovered they'd finally installed the bigger Essence stands (they have way more nail stuff now, plus
amazing
pigments). Of course, I had to pick something up, and I left with another glitter which reminds me of OPI's Rainbow Connection - at about €3, I had no choice in the matter really! When I got home, I applied this glitter on top!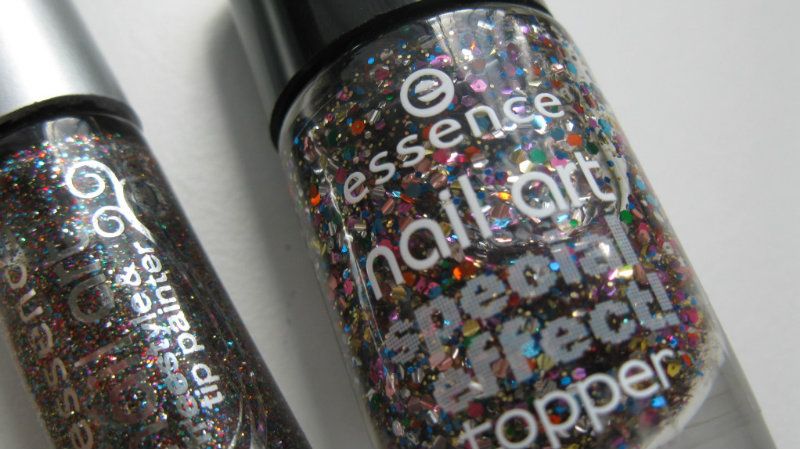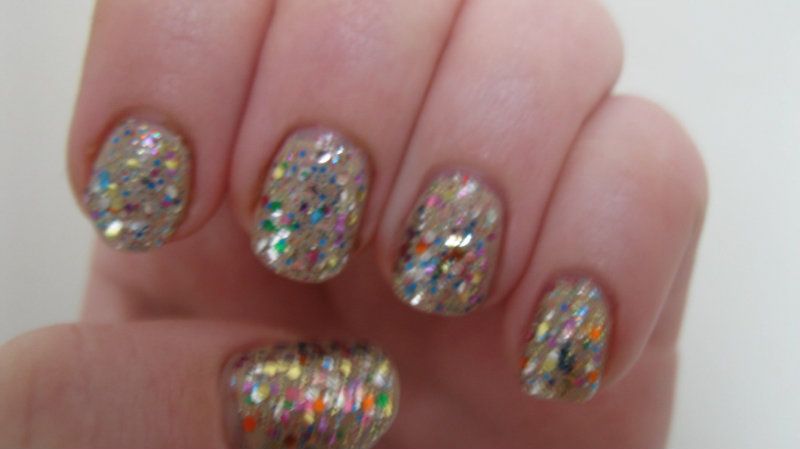 Now, I probably would have never put these two colours together had I sat down to do a glitter manicure, but I kind of love how the flat colour allows the glitter and bright, rainbow shades to do the talking. I'm dying to try this glitter over navy, black, pink...so many possibilities!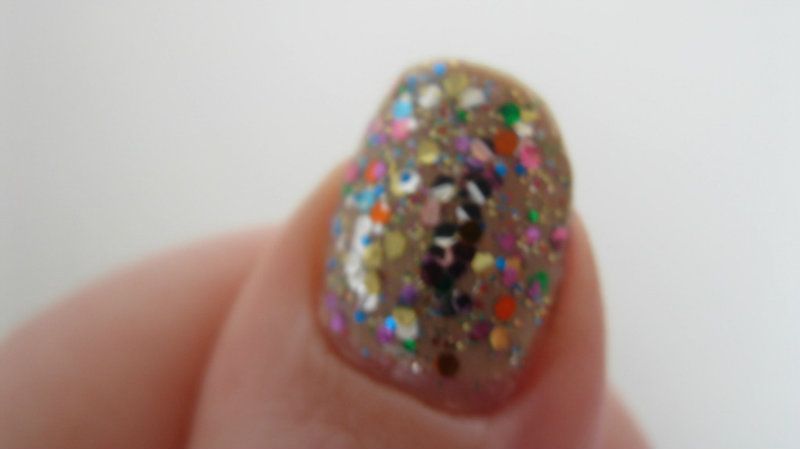 So, apologies for how rambly and all over the place this post was! Essentially, I just wanted to show you guys three nail polishes that I'm loving, and also let you know about the new Essence stands - there's one in the Mary Street Penneys too, I saw it yesterday. Let me know if you have tried Zoya and if you have any shade recommendations, because the quality of Mia has blown me away and now, of course, I want to try more!
You can find Essence at pharmacies and Penneys branches nationwide, and Zoya is available online at Supernail Ireland.