Given how much time I dedicate to painting my nails (usually 2-3 times per week!), it's rather strange I don't do more nail-of-the-day style posts! However, this particular polish is so spectacular that I couldn't get the camera out fast enough to try and capture some of its beauty. Unfortunately, this is one of those shades that plays differently under different lights so, it's near impossible to capture all of its multi-faceted glory on camera! However, the shade is none the worse for it so, please, feast your eyes on Zoya Jem*!
As you can see, the shade is almost galactic in the bottle. Red swirls with yellow, blends with orange which merges with green to create the most eye-catching nail polish shade. Sadly, the colours don't payoff so strongly on the nail, seeming to blend to lean more purple most of the time.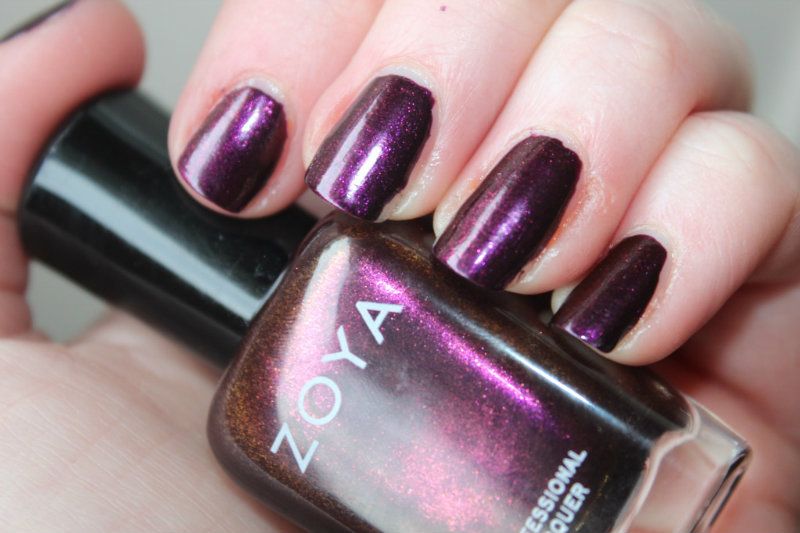 I took a shot slightly out-of-focus to show that the red/orange/yellow/green combination is still present on the nail but, it's just not as predominant as the eggplant-shade that the polish dries too. Nonetheless, it is a really gorgeous shade that I keep admiring and showing to everyone whether they want to see it or not!