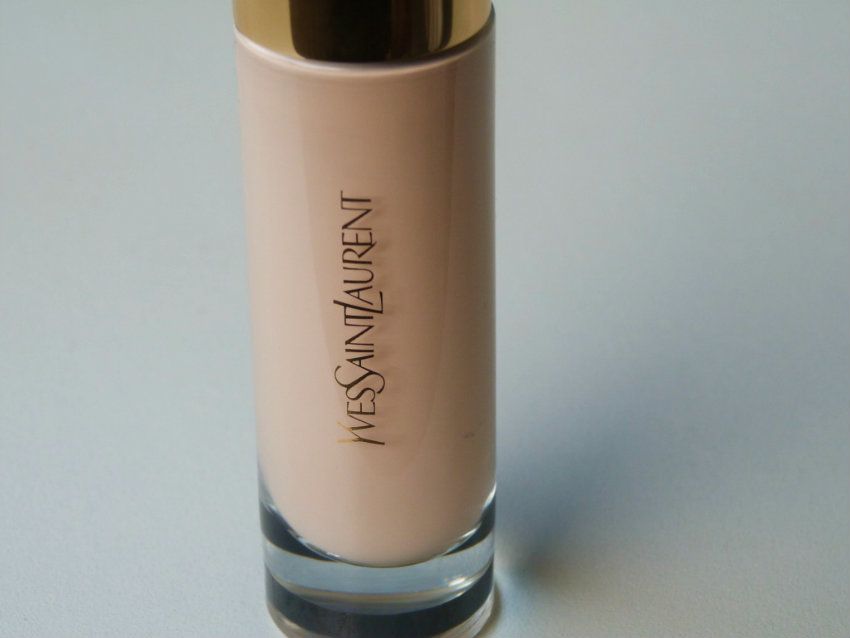 It's here, it's gorgeous, and, at this stage, I'm quite sure that we have all heard about it. Our review of this is late to the party, but we purposefully left it so long so as to give it a really thorough trial. In hindsight, we are delighted we gave it the extra trialling period as our opinions of this foundation did change over time.
So, here's the blurb that we've all heard: this foundation is the result of years of research, a continuation of the famed Touche Éclat highlighter pen, a massive new innovation that we are all sure to adore and purchase again and again. There was a huge marketing push behind this product, and the brand are sure to have shifted millions of units since it was released. But is this going to be an enduringly popular product, and is it something that we would purchase for ourselves after our samples have run out? Well, grab a cuppa, settle in and keep reading to find out, this is gonna be a long one!
The official word from the brand is that this is ''the magic of Touche Éclat in a foundation''; a light-to-medium coverage, buildable liquid foundation which promises to give a healthy, ''dewy luminosity'' to the skin without making you look like a disco ball. The formula of the foundation is quite gel-like and light - it contains no opaque powders, but also no SPF. This has been marketed as an ''easy chic'' foundation that will suit all skin types, and it's available in 22 shades and costs €38.
So, on to our own thoughts about this stuff. We decided to do a joint and pretty detailed post on this foundation because we have different skin types, and thought it would be interesting to see if this really is a ''one type fits all'' formula.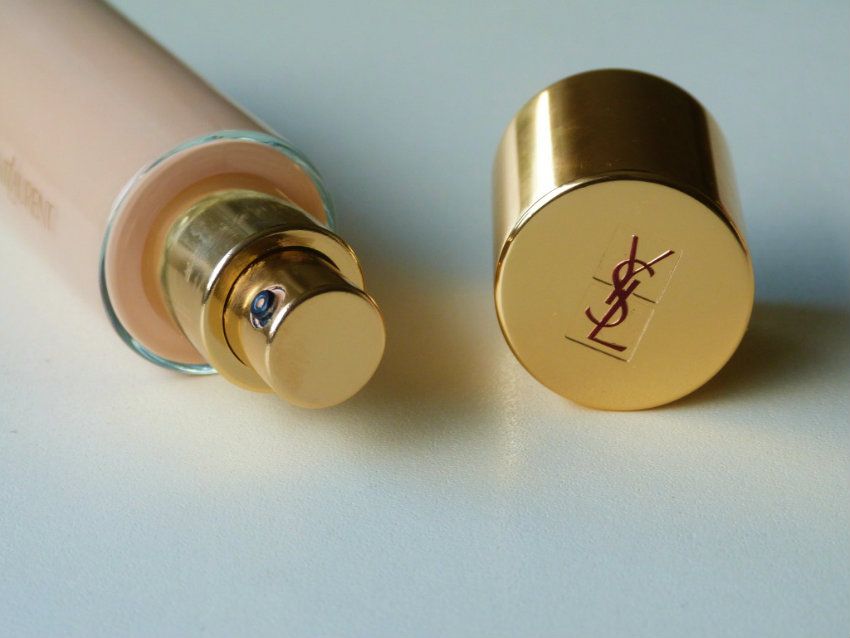 Dee: Normal/Oily Skin
My skin, as I'm sure you've all heard by now, leans oily to normal as I rarely, if ever, get dry patches. I do get a couple of blemishes every month and I have some open pores and blackheads which I detest. I've found in recent months that I don't need a super-heavy foundation, as a lighter one, teamed with concealer and powder, looks nicer and has a less cakey effect.
I was really impressed with how the foundation looked on the model when I attended the launch, but wondered how long it would last on me with the lack of opaque powders. Upon applying it at first, I genuinely liked the finish a lot, and my mam commented on how well I looked, which is always a good thing! One thing that I really enjoy about this stuff is that the more you work with the product, the more radiant it appears. So, if you buff it well around the cheekbone area, you get an extra bit of a highlight there. It's really clever and something that I've never come across before.
I still used concealer, though, and set it with my Laura Mercier Mineral Powder. Longevity-wise, I didn't think it was fantastic, and the powder turned out to be my saving grace. I also didn't think it did a lot for my pores because of how radiant it made me look. I wore it on and off in the following weeks, and definitely liked it a lot, but was still concerned about my pores and also about it sliding off my face as the day went on. I always keep concealer and powder in my bag when I'm out and about, but felt like I was over-relying on them when wearing this foundation.
How I've ended up using this 90% of the time is mixing it in with other foundations to add radiance and also to pale some of my darker foundations down a bit as my shade, B20, is a really good match for me. Sinéad actually turned me on to doing this as she discovered that it is gorgeous mixed with No7 Stay Perfect. Now, I said this before in a previous post, but I think it's worth reiterating that neither of us would want you to feel that you have to go out and buy two foundations to mix together! However, it can be worth experimenting with what you have, and I also love Le Teint Touche Éclat mixed with Vichy Dermablend.
So, would I buy this again? On the basis that I have mostly ended up using it as a mixing medium, probably not. As much as I adore the amazing packaging and chic concept behind this, it just isn't a great match for me and my erratic skin type. Also, there are only two foundation that I have ever repurchased (Lancome Teint Idole 24H and MAC Studio Fix), so it is worth noting that I am a bit fickle and, well, a foundation slut. However, if your skin isn't as oily as mine, I would highly recommend this. It's a great product, just not for me!
Sinéad: Normal Skin
As people go, I don't require much from a foundation. In fact, if I am honest, foundation overwhelms me so, I try to refine my search to include only two parameters; that the foundation is the right shade and that it gives a light-to-medium coverage.
When I first heard that YSL were releasing a foundation inspired by Touche Éclat, I was pretty excited. If they could pull it off, I knew I would be happy with a foundation that incorporated the light luminescence of the cult favourite product. So, how did I fare once I got my grubby little mitts onto the swoon-worthy glass bottle?
I find that I could only build the coverage to a certain point before it just started to look thick and gloopy as opposed to anywhere near full coverage which I know would be a strike against it for many of you. One to two pumps is more than enough to cover my face and it lightly veils imperfections and redness while still allowing freckles and my natural skin tone to show through. This pretty much suits the second of my foundation requirements down to a tee and, in that respect, I couldn't be happier.
The formula of Le Teint Touche Éclat is something I found extremely odd in the beginning. It was initially hard to work with and I couldn't decide whether I preferred the finish when applied with fingers, a dense kabuki, a duo-fibre or a looser face brush. What I could say from the outset was that this foundation will not work with a standard flat foundation brush. The gel-like formula is extremely viscous and the unyielding nature of a flat brush left awful streaks and unevenness on my skin.
I eventually settled on using either the Real Techniques Buffing Brush or the Expert Face Brush and the finish is absolutely gorgeous; light, perfectly blended, dewy and radiant.
With so many shades, varying in tone to include cool (BR), warm (BD) and neutral (B), you really need to get colour-matched with this. Now, I didn't and took a punt on the shade B10, the lightest of the neutral shades, as I figured it would work best as I wasn't sure just how warm or how cool the other shades were. Now, I am quite pale and this shade is perfect on me, taking care of my other foundation requirement. It lifts my complexion and blends seamlessly into my jawline. What more could a gal want?!
As noted above, I have normal skin. It doesn't segue much into either oily or dry territory and it is, for the most part, clear and blemish-free. This is part of the reason why I don't need much beyond a light-to-medium coverage foundation and why I don't notice or particularly mind if a foundation wears off throughout the day. However, for the purpose of this review, I have been keeping an eye of how the foundation looks at the end of the day and, for my skintype, I'm quite happy with the wear time. It doesn't move, separate or gather on my face with the only noticeable wear showing under the bridge of my glasses on days when I wear them. Otherwise, there doesn't seem to be much beyond the usual fading as the day goes on.
I can only speak for my own skintype and preferences but, if you fit the same criteria as me; normal skin, blemish-free and like a light coverage, I would urge you to get colour matched and try a sample of this. If you're pale, there are options that most other brands don't stretch to and it is quite a revolutionary and unique formula. However, my initial excitement has since waned as, at the end of the day, this is just a foundation and a foundation can only excite you for so long before something else new and unique comes along which is the only, extremely fickle, reason why I may not repurchase this. But, seriously, try it.