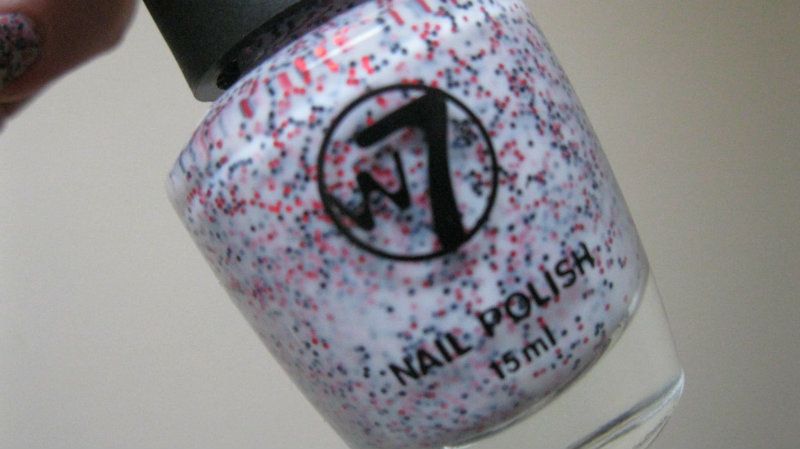 So, with the amount of nail polish that I own, it's fairly logical that at this stage I've started to pick up some fairly odd and unusual ones. There's a (weird) shop in the Ilac Centre in Dublin called La Chica who do W7, and I picked this one up last week when I was passing. When I got home and looked at it, I thought I'd finally lost the plot and that it was foul. After I applied it, though, I actually warmed to it loads, and now I'm kind of obsessed with it.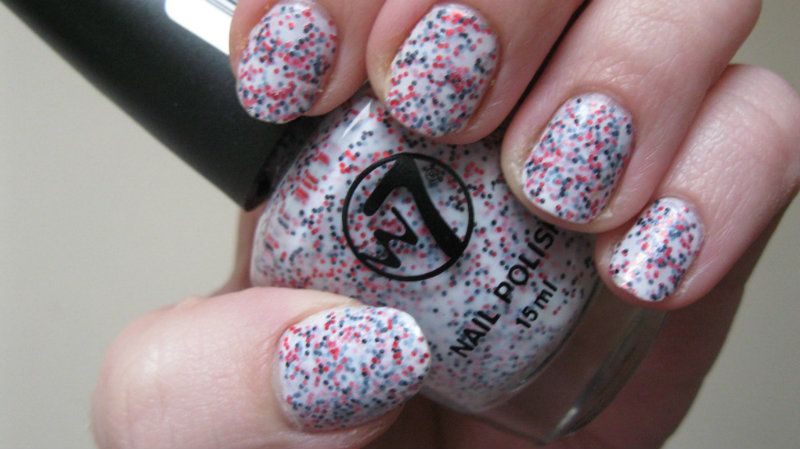 Lava Flow is a fairly peculiar pastel blue shot through with blue, red, pink and lilac glitter. I know that not everyone will like this (hell, I hated it for a bit), but if you're looking for something different and cheap, this is really cool! It reminds me of cupcake and doughnut sprinkles and, once you're keeping everything else fairly toned down, I think it can work. I did get a good bit of tip wear and some chipping over the two days that I had this on, but realistically, I'd never be keeping this shade on for longer than a day anyway!
What do you guys think of this shade? Have I completely lost my mind, or do you love it?!