This is a scheduled post as I am currently on holiday. Today we will be docking at the port of San Juan, Puerto Rico. Having been here twice before, this is Kev's favourite place in the Caribbean, not least for its ancient architecture and pirate legends!
Blush ranks among the Top 3 make-up items that I can't live without. Mascara and lipstick are the other two. I love how transformative a good blusher is when it has the power to lift your complexion from drab to fab with the mere sweep of a brush. So, when this blush from The Body Shop landed with me, I was quite excited to try it out.
This shade, Ginger*, is right up my street. It's an orange-pink with a subtle gold sheen running throughout. The colour kind of reminds me of Fruit Salad sweets or Peach Rings; something bright and fruity anyway!
I had never tried a blush from The Body Shop before so, formulation-wise, I wasn't sure what to expect. However, I was pleasantly surprised to discover that it is the type of blush I like; buttery soft, highly pigmented and finely-milled. Not bad at all, Body Shop, not bad at all!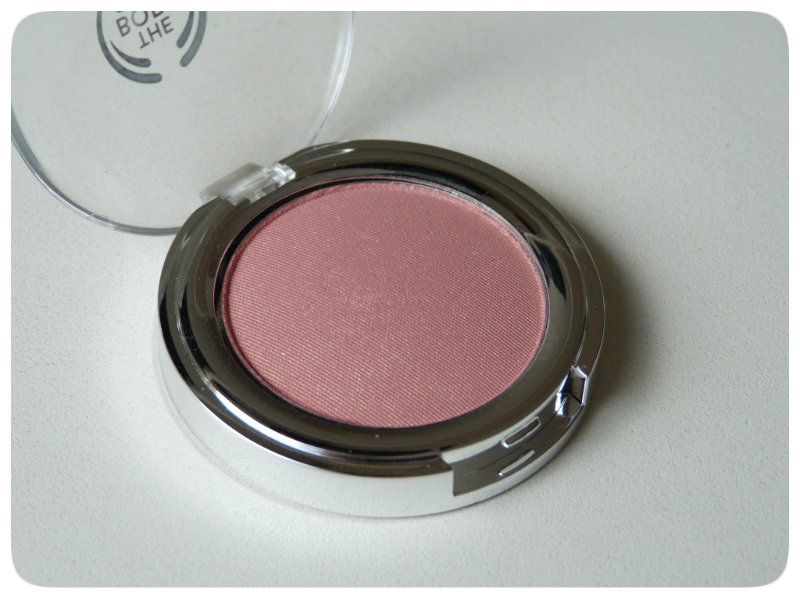 In terms of colour, Ginger is nothing too unique but, there are subtle differences between it and it's nearest comrades in my blush collection . NARS Orgasm is more pink, MAC Prism is more brown with considerably less sheen, MAC Fleur Power is more peach than orange. Could I do without Ginger? Definititely! Am I happy to let it join the peachy-pinky-orangey-goldy ranks? Absolutely!