I'm baaack!
Yep, after two amazing and memorable weeks, I am back on Irish soil and, honestly, feeling a little down about the whole thing! However, what better way to stave off the post-holiday blues than by sharing the beauty purchases I made while away?!
I will be doing a few posts on my time in New York, the islands I visited as well as the whole cruise experience over on
this second blog
so, if you're interested in reading these, please give it a follow!
I don't really do these "haul" posts anymore because I get the impression some people take them the wrong way or just don't like them. However, since so many of you asked me to share my beauty buys, I felt that this was the easiest way to do so. I think it goes without saying that I paid for all these items myself and hadn't been buying make-up over the last few months in order to save up for some US-only products. So, without further ado, here's the few bits I bought in Sephora, Walgreens, Duane Reade, Ricky's and Saks!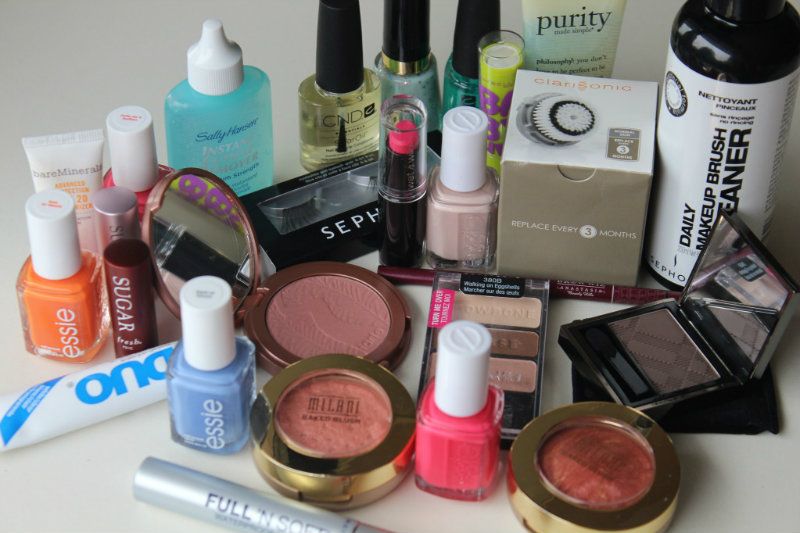 Sephora
All I really knew that I wanted from Sephora was the Tarte Amazonian Clay 24H Blush in Exposed so, I was thrilled to get my hands on this (I actually picked up THREE of these in this shade for Dee and Sarah as well as myself!).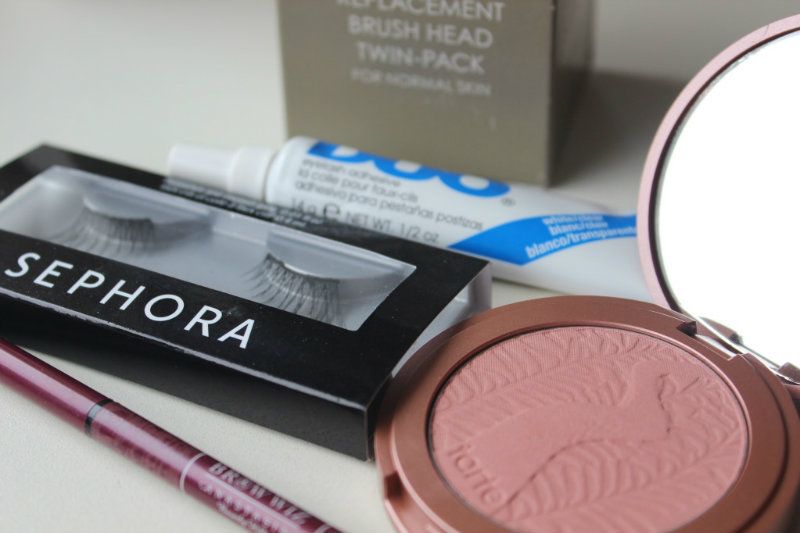 After getting my paws on the blush, I perused the aisles of Sephora on 5th Avenue for a good 30 minutes (Thanks for your patience Kev!) and ended up picking up a 2-pack of Clarisonic heads, a bottle of Sephora's Brush Cleanser, an Anastasia Brow Whizz pencil in Ash Blonde, a pair of Sephora lashes and a tube of Duo Lash Glue.
As I was told beforehand, Sephora are great for their gifts-with-purchase so, I got a tube of Philosophy's Purity cleanser as well as a sample of Bare Mineral's SPF for free and a rather nice Sales Assistant gave me a belated Birthday Gift when I signed up to their Beauty Insider program which was two mini Fresh Sugar Lip Treatments!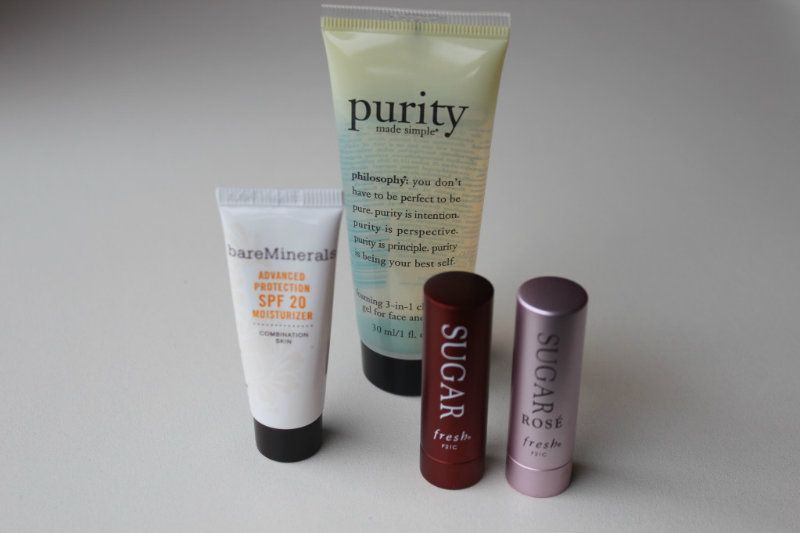 Walgreens/Duane Reade
I can't actually remember which products came from which stores as (a) they both carry largely the same lines and (b) I went into almost every single drugstore we passed so, it's something of a blur now!
I went a bit nail polish mad which I haven't done in a long, long time! Essie, one of my favourite nail polish brands, are a darn sight cheaper Stateside than they are in Ireland and the UK so, I did take advantage of this. Across both Walgreens, Duane Reade (and the one CVS I went into in San Juan, Peurto Rico) Essie retailed for $8 plus tax but, I did find a small selection at a local pharmacy on Lexington Avenue for $6 plus tax so, it does actually pay off to poke your head in everywhere you pass! The shades I purchased are; Topless and Barefoot, Cute as a Button, Fear and Desire, Peach Daiquiri and Lapis of Luxury
.
I also picked up one Revlon polish in Whimsical which I was told is unavailable outside the US and is practically impossible to get your hands on even in the US. I found one lone bottle of this in a Duane Reade on 7th Avenue and never saw another in any of the drugstores I was in. As well as these polishes, I snapped up a bottle of the much-lauded Sally Hansen Instant Cuticle Remover in one of the drugstores and I have high hopes for this one!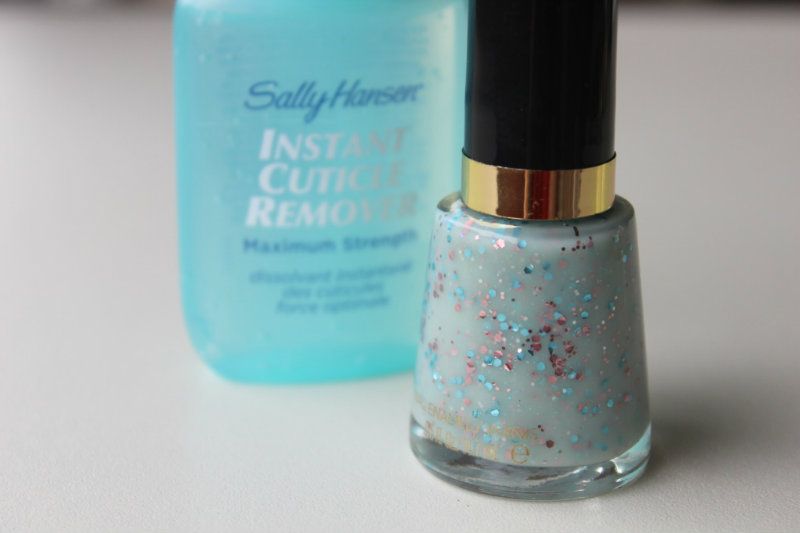 I really wanted to try the Maybelline Baby Lips Lip Balms which everyone has been raving about so, I got one in Peppermint for myself as well as three others as presents. I also bought one Wet n Wild lipstick to try in the shade Don't Blink Pink from their longwearing line. I'm on the fence about this so, expect a review in another few weeks!
If you saw my
USA Wishlist
post a few weeks back, you'll have noticed that I actually picked up a fair few of the items posted there as well as other reader suggestions from the comments. I bought (and am loving) the Maybelline Full and Soft Waterproof mascara as well as the Wet n Wild Eyeshadow Trio in Walking on Eggshells. I had said that I wanted to get a Lorac baked blush but, in person, I wasn't all that enamoured with the shades or the super shimmery formula so, instead, I picked up two Milani blushes in Luminoso (which had an unfortunate encounter with a tiled floor!) and Rose D'Oro. Both of these together cost less than half of what the Lorac cost and are better in terms of colour and formula.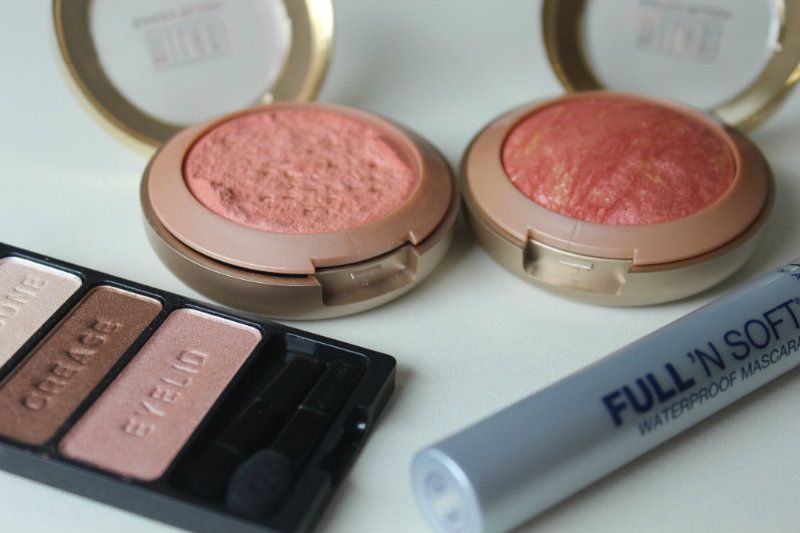 Ricky's NYC
I was actually quite let down by Ricky's, the revered beauty supply store. I found it to be poorly stocked with little in the way of savings or sales. They do stock Essie, Orly and some CND products but, outside of that, there was little else which caught my eye. I did purchase the CND Solar Oil and the CND Stickey Base Coat as I have heard great things about both so, I am looking forward to getting more use out of them. Oh, and if any of you have the Solar Oil, please do let me know how/when you like to use it as I have heard so many different ways!
Saks
I don't think a trip to NYC would be complete without a quick blitz around Saks 5th Avenue. My main reason for stopping in was to pick something up at the Tom Ford counter for my sister but, I also wanted to see the Burberry make-up in person as I have heard nothing but glowing reports about the debut line.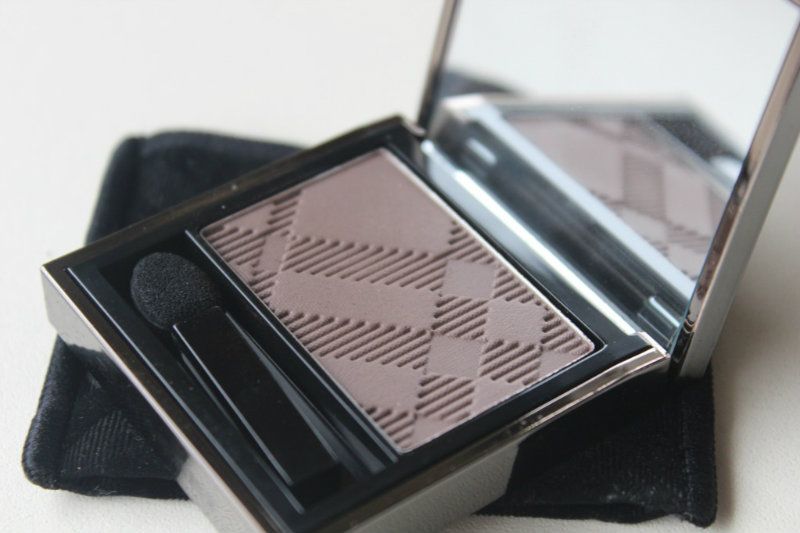 To say the make-up line is beautiful would be a total understatement. I found myself wanting every single thing on-counter and genuinely hope they spread the line further into Irish and UK department stores. However, given that the range is on the same level of luxury cosmetics as Tom Ford is, I limited myself to one item and opted for the eyeshadow in Taupe Brown which everyone has raved about. This looks rather boring and sedate in its delectable packaging but, as I live and breathe, this is the best, most transformative eyeshadow in my collection and I cannot wait to get my hands on a few others from the line.
As an aside and a general US-shopping observation; if you think counter staff can be bad here in Ireland, they are absolute gems in comparison to their American compatriots. I'm not sure whether it's a different system or a more lucrative commission scheme but, it's impossible to get a minute's peace at a cosmetics counter in a department store. The SAs are constantly hovering and trying to push more and more items on you and even onto your actual face which took me a bit by surprise. No one counter was better or worse than another, it was just a trend I experienced across the board and one which made perusing the beauty halls feel a bit uncomfortable and harassed.
That's the bulk of what I bought on my holiday. I also picked up some sweatpants and hoodies from Victoria's Secret for lounging around in as well as some dirt cheap paracetemol etc. If there is anything in this post you would like to see a review on, do let me know in the comments!