This is a scheduled post as I am currently on holiday. Today we will be docked at the island of St. Maarten, famed for its diamond trade. Who knows, maybe if my haggling is up to scratch, I may make an investment purchase!!
As you will probably be well-aware by now, I'm utterly obsessed with skincare. Cleansers, masks, serums, oils; I love them all but, one product in particular has recently been taking my daily skincare routine by storm and I thought it was time I shared it with you!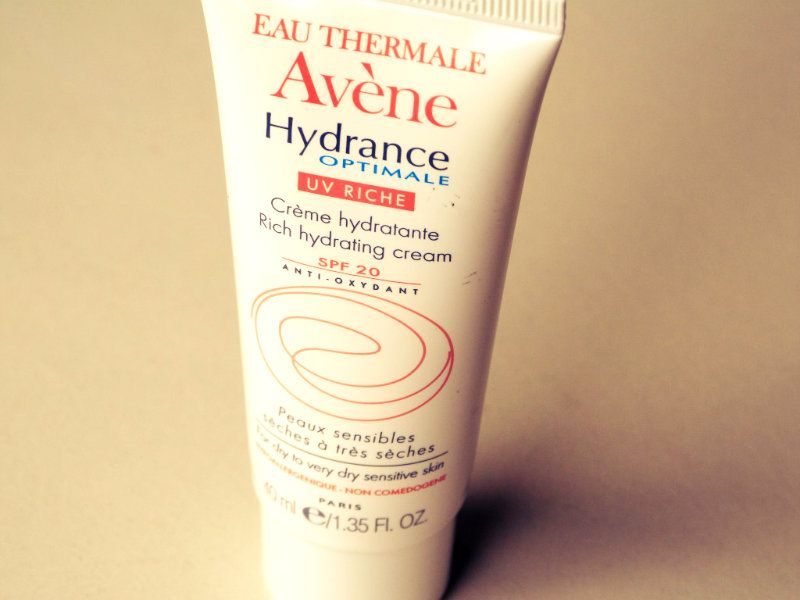 Now, I've come to the conclusion that there must be a moustached Frenchman or a chic Parisian sophisticate living inside me somewhere for my entire skincare routine has slowly transformed into something entirely Franco-centric! If you check out
my updated skincare routine
, you'll note that it is comprised of approximately 90% French products and, recently, my good friends La Roche Posay and Vichy have been joined by another, equally as exquisite Frenchie, Avène, specifically the Eau Thermale Avène Hydrance Optimale.
This is, as the packaging suggests, a rich and hydrating cream. Boasting an SPF of 20, this moisturiser is targeted at those with dry to very dry dehydrated skin. Now, if you have read
this post
, you'll know I don't much buy into the notion that you must have one particular type of skin and use only products that are designated for that skintype. Rather, I believe that you should try anything and stick with what works for you, paying no heed to what the label says! I don't have particularly dry skin, nor is it dehydrated during the summer months yet, I have been lashing this cream on everyday as a protective base under my make-up and loving it. It's all about trial and error as far as I'm concerned!
If you feel that your skin has been feeling and looking a little dull and lackluster lately, it could well be that it is dehydrated. So, before changing up your entire routine, I would definitely recommend welcoming a hydrating moisturiser like this one into the fold and seeing if there is any improvement.