This is a scheduled post as I am currently on holiday! Yesterday we made our final stop and today and tomorrow we are cruising. As you're reading this, we could be ice-skating or rock climbing or watching a Cirque du Soleil show - not stuff you ever expect to be doing when at sea!
The beauty world, by nature, can be a fickle beast. We are always chomping at the bit for the next big thing, the next "must-have" product and we allow ourselves to get caught up in the hype. Having been stung too many times by purchasing products that just didn't deserve the mass-hysteria surrounding them, I have been trying to exercise some caution by not buying something just because everyone says it's the bee's knees! So, that, by way of explanation, is why I'm only coming to you know with my thoughts on Caudalie's famed Beauty Elixir (€12.87/30ml), a good four or five months since it started causing waves on the beauty circuit!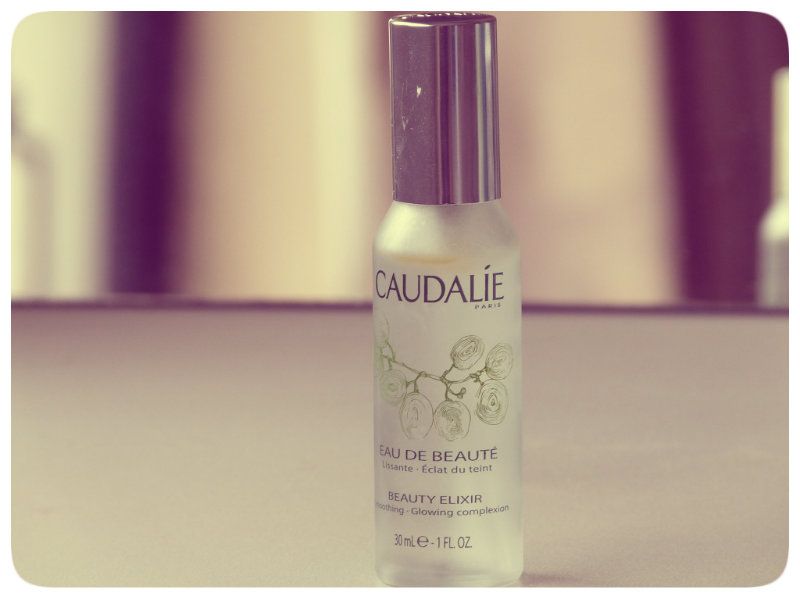 I'm not sure where or when I first saw this product being spoken about but, I remember it being a pretty balanced review; some positives and some negatives. A wave of gushingly positive reviews started to crop up in my news feed shortly there after and the skeptic in me began to question whether this was little more than a glorified scented water. But, I'll admit, I was intrigued!
Then I recall it cropping up in Lisa Eldridge's in-flight beauty routine video and thought "
Hmm, well if Lisa holds it in such high regard, maybe it is worth a shot,"
and added it to the list of products I would buy someday when all other, more pressing, expenses had been taken care of. Since that video, this product has gone viral, if such a feat is even possible. Every blogger and vlogger seems to be raving about it as a result of what I call the Eldridge-Effect i.e. if it's good enough for Lisa to warrant mentioning, it's good enough for us!
Eventually, I succumbed but, only because I had a 35% off coupon code for LookFantastic and I was ordering a new cleanser from there anyways. I was excited to try such a talked about product but, I was more than apprehensive about whether it would stand out from the likes of MAC Fix+ or La Roche Posay Eau Thermale and didn't hold out much hope for it.
Having used it now for the guts of two months, I can confidently say that this is, as I suspected, little more than a fancy, overpriced scented water. Yet, I don't mind this because I do really like it as a product, over-hyped though it is. Containing grape, orange blossom, rose, organic balm mint and rosemary, it smells really herbal and I find the scent very comforting and relaxing.
Caudalie market this as a toner/skin reviver and, while I do occasionally use it over and under my make-up to refresh my skin and complexion, I wouldn't recommend it solely for this purpose. Rather, I would suggest it as a relaxation aid. I tend to find it hard to fall asleep but, spritzing this into my hands and inhaling the scent as well as misting it on my pillow has definitely helped my mind and body to relax and I drop off a lot easier and quicker than I ordinarily do. It's also been a lifesaver for travel sickness which I often suffer with during the crowded commute to work. Caudalie also suggest this as a post-shaving aid for men so, I will have Kev try it over the course of this holiday and see if it helps at all with irritation.
Have you tried the highly regarded Beauty Elixir? What do you think?