If you are anything like me you'll like to be as low maintenance on holiday as possible. Razors and nail polish are a thing of the past for, from the moment that plane takes off, I like to kick back and relax and not have to think about
anything -
even if it is only what colour to paint my toes next!
However, that's not to say that I allow myself to look like some kind of unkempt cave woman when abroad. No, no, no. Far from it. Instead I like to get myself in the holiday mood by indulging in a little pampering at the hands of those far more skilled and talented than I could ever be. So, when the offer came up to try out Dublin's first walk-in waxing studio,
Wax in the City
, I jumped at the opportunity and opted to get all of my pre-holiday de-fuzzing done at the fancy pants establishment on South William Street.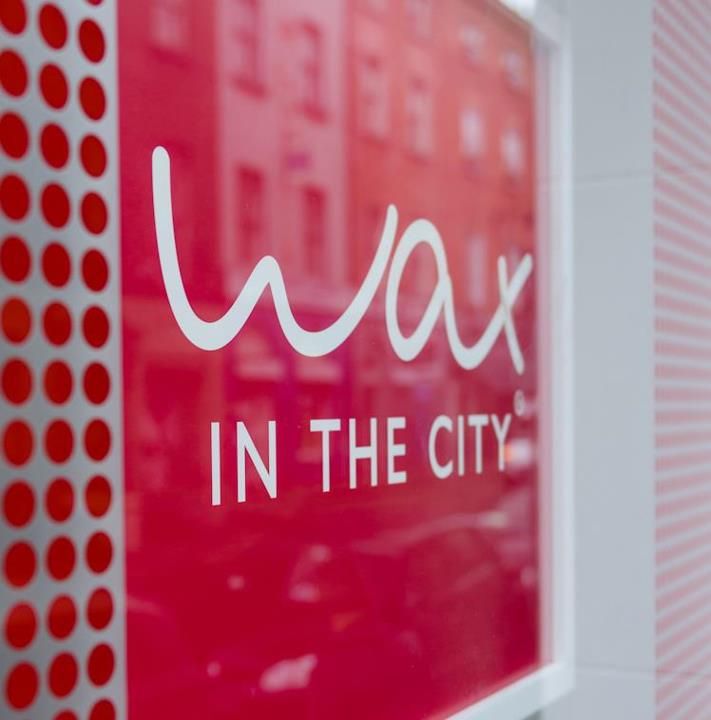 To give you a brief background, Wax in the City is a German chain that was founded in 2005 with the intention of offering a convenient "walk-in" waxing service for both men and women that did not compromise on quality or charge handsomely for the privilege of having a quick treatment. Rather, Wax in the City, which has now grown to 17 studios across Germany, Austria, Switzerland and Ireland, boasts a top quality service that is carried out by a team of highly trained and experienced "Depiladoras" and is available at very
reasonable prices
, ranging from €6 to €38 (
Wax in the City also operate a Loyalty Card Scheme whereby you get one wax of your choice free after 12 treatments!
).
Every single one of the Depiladoras working at Wax in the City undergoes intense training at the Academy in Berlin. This ensures a high standard of care and a consistent waxing experience, regardless of the Depiladora who treats you. All of the techniques are performed in the same manner each time and there is a very strict waxing procedure to be followed which I will delve into in more detail in a moment.
I was offered a treatment so that I could experience the studio and the service firsthand. I opted to have a half leg wax and, bearing in mind my holiday on Monday, I then paid for my eyebrows, underarms and bikini to be waxed. All hair removal is done using warm wax that is based on high quality natural beeswax and is formulated specially for Wax in the City. There are no strips used in the process which allows for a fast, gentle and thorough wax.
My Depiladora, Nimah, was the consummate professional and, genuinely, an absolute credit to the Wax in the City team. She was highly informed about the brand, the product and her craft and was deftly skilled at removing the wax so that I experienced the least possible discomfort which I know is a big worry for those who have never been waxed before.
Alongside chatting about our lives and work, Nimah explained the procedure that they follow when waxing. Whether it is an area as small as your fingers or toes or as big as your leg, you will always get the same thorough treatment;

Skin is treated with Witch Hazel
Warm wax is applied to the area
Hardened wax is removed in one swift movement
Warm wax is re-applied to the area
Hardened wax is removed in a staggered motion to ensure all hair is removed
Any remaining hairs are tweezed away by hand
Skin is treated with Witch Hazel
Skin is treated with a solution to prevent ingrown hairs
Now, I am very, very fair. I can easily go for three months before needing to shave my legs. The hairs are very fine and very light and, while that probably sounds like heaven to anyone darker, it makes for a right mess of things when trying to get silky smooth pins as, without fail, hairs are missed. However, with the two-round hair removal technique in Wax in the City, I came away yesterday with not one single hair left on my now baby soft legs.
While a high level of service is obviously most important when it comes to any establishment, the surrounds of Wax in the City make for an exceedingly comfortable and enjoyable experience. The studio is decorated in an array of boldly bright colours and perfectly clashing prints which, alongside the sleek door curtains and stark white fittings, give the space a decidedly cool, chilled out sixties vibe which I loved.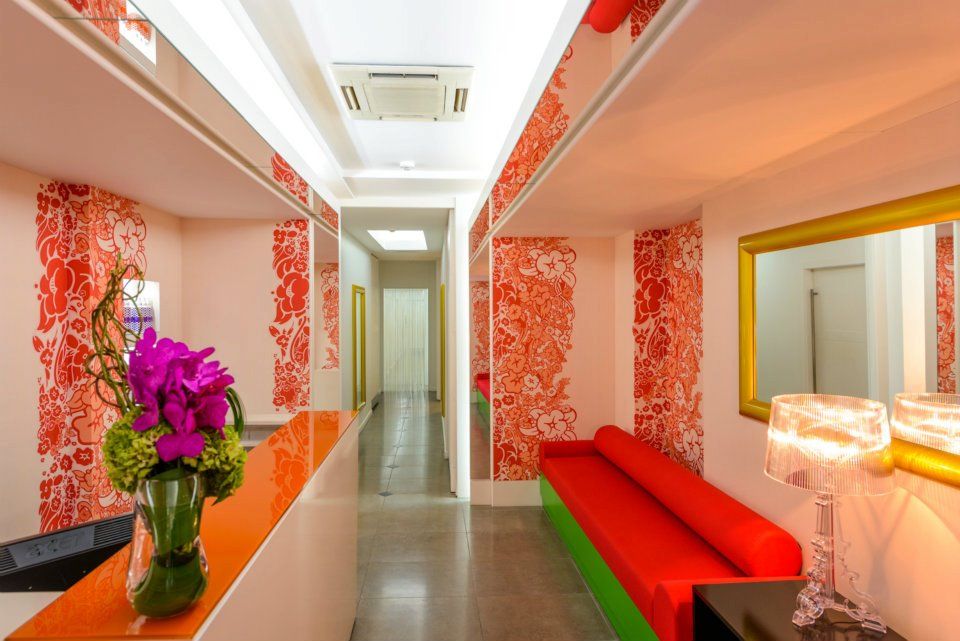 The South William Street studio is fitted with 10 waxing "cabins". Each of these are decorated identically with a large waxing couch, a bright overhead lamp to show even the finest, fairest of hairs and very little else. Hygiene is key to the full Wax in the City experience and every piece of equipment used on you is only used on you. The wax is brought into the room at the beginning of the treatment and is removed at the end, keeping the space tidy, uncluttered and uncontaminated.
The company ethos is certainly unique, from the walk-in nature of the service to the rigorous training of its employees. The highly German influence is plain to see with every aspect of the process working together seamlessly to create a simple and efficient yet entirely comfortable service for the client. The staff all conduct themselves impeccably and, while I myself have no qualms with getting my bits and bobs seen to, I can see that the level of professionalism that Wax in the City display combined with the genuinely friendly, though not overly chatty, nature of the Depiladoras would put even the most nervous or embarrassed of customers right at ease.

Wax in the City is located at 26 South William Street, Dublin 2