Oils have been taking the beauty market by storm in recent years. Oils for hair, oils for nails and oils for skin have been topping the bestseller lists and, while I've enjoyed a few face oils over the last year or so, I've not been overly keen on any other kind. However, when I was emailed a couple of months ago about a pure and certified organic Argan Oil that cost next-to-nothing in comparison to its big name competitors, I was keen to give it a shot.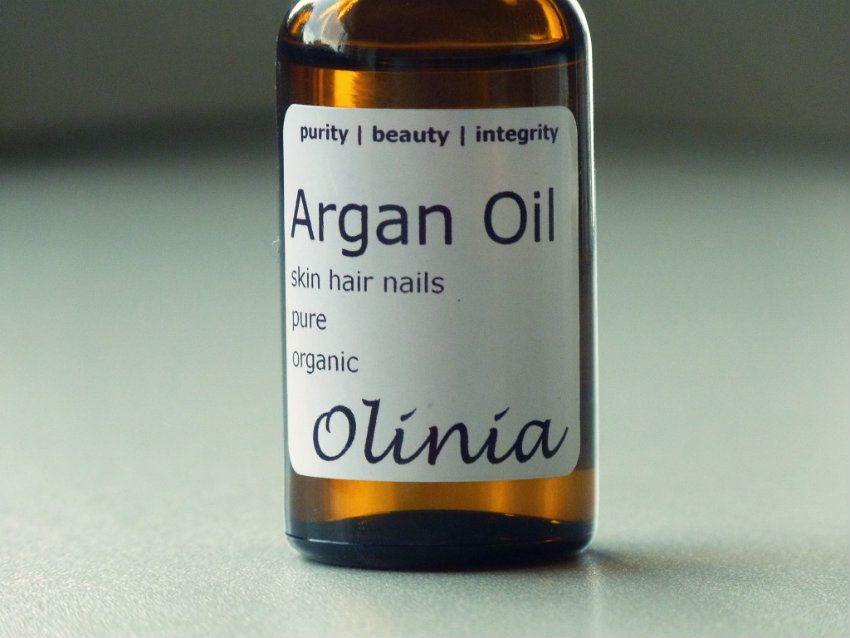 Olinia Argan Oil* from Organic Argan Oil UK is a cosmetic argan oil that can be used on skin, hair and nails. It is produced from the nuts of the rare Argan tree that is native to Morocco and has been found to have numerous cosmetic benefits including treating and reducing the appearance of scarring, intense moisturisation and protect skin, hair and nails against external aggressors.
While I've never really bought in to the hype surrounding Moroccanoil or the likes of its competitor Macadamia Oil, I have always loved using oils on my skin (
As evidenced by this post here!
). I truly believe that taking good care of your skin when young will pay off as you age and, for me, oils work best to nourish my skin and improve its overall texture and appearance.
When you test as much skincare as I do, you start to run out of areas of skin on which to monitor their effects over a few weeks. So, with my face otherwise occupied with testing various other products, I decided to give Olinia a shot on my décolletage as well as using it to treat some eczema scarring on my legs. I've been using it every night before bed for the last few weeks and have seen particularly noticeable results on my chest.
The skin on my neck and chest is pretty much always exposed to the elements and tends to dry out from exposure to sun, heat and wind. While it doesn't go flaky, it does feel quite tight come the end of the day but, applying a drop, and I do mean a drop of Argan oil, to the area gives almost instantaneous relief. By the time morning rolls around, my skin looks really plump and healthy and very smooth.
My eczema scarring has also benefited, though not as quickly, from the Argan oil treatment. I've been applying the leftover residue on my hands to my remaining eczema scars at night and have begun to notice that they are a lot more supple and actually feel as though they are a part of my skin again and not a foreign body sitting on the surface. I think, though I can't be sure, that they have slowly started to shrink and appear less obvious which is really great!
I will probably bring the dregs of this bottle on holiday with me to use as a hair treatment as well as a multi-purpose skin saviour. It's quite amazing that 50ml of Olinia Argan Oil comes in at around €6 (Plus P+P) while 25ml of Moroccanoil is a whopping €16 or so! If you like your oils but, hate paying skyhigh prices, it's definitely worth checking out what's on offer from
Organic Argan Oil UK
.