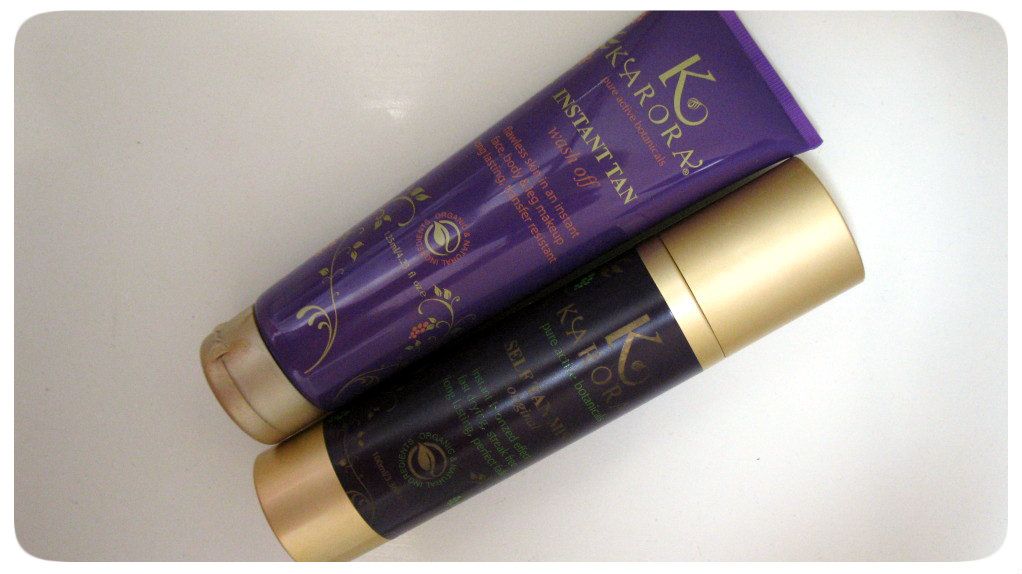 We're always delighted to give Irish brands the exposure and preference that they deserve. KARORA is already a great Irish success story, having already achieved quite a bit of popularity and exposure in Ireland.
All KARORA products are made using only organic and natural extracts and contain no parabens, artificial fragrances, synthetic colours or harsh chemical ingredients. All packaging is recyclable, and no animal testing is ever undertaken on any KARORA product. These products claim to be moisturising, which, for fake tan, is quite the statement. I was sent their Instant Tan and Self Tan Mist to try out, and, having used them for a while now, can tell you what I think of them.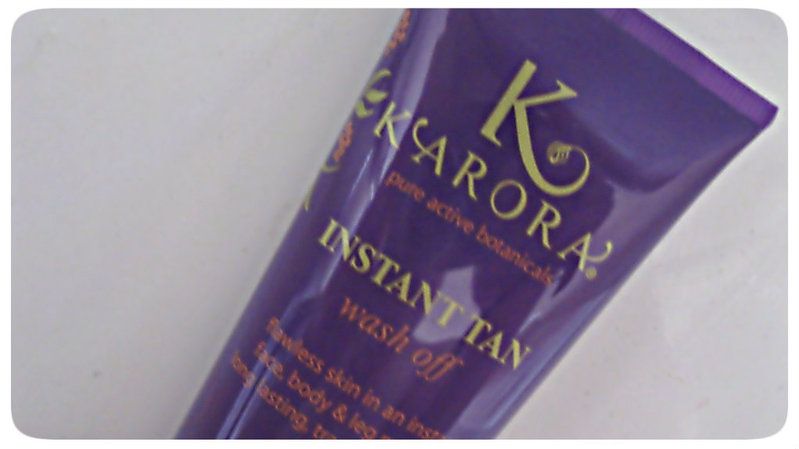 KARORA Instant Tan (€14.99 for 125ml)
is a wash-off product in the same vein as Rimmel Sunshimmer or Sally Hansen Airbrush Legs. It claims to keep the skin nourished and supple with grape seed oil and horse chestnut extract, as well as delivering a hit of colour and hiding imperfections.
Basically, products like these are a foundation for your body, and like those for your face, there isn't really a one-size-fits-all solution. I found this stuff to be very concentrated colour-wise and it has a tad too much shimmer for my own taste. I think it would suit girls paler than me - I tend to use ''light to medium'' tanning products with an olive/brown undertone, and found this a little too orange.
You have to work quickly with this when blending, and when it sets, it doesn't come off too easily. Having said that, you will get a bit on your underwear and the inside of your clothes, and you need to be really careful when washing your hands, as a teeny splash of water onto my wrist made me look like I had a skin disease! This is kind of par for the course with instant tan, though, and it's still a handy thing to have and slap on before a night out if you haven't had time to tan the night before.
I don't think this is terrible by any stretch of the imagination, it just didn't suit me (FYI - what does work for me is Rimmel Sunshimmer in Medium Matte). I'll give this another go mixed with a body lotion and see if it fares any better!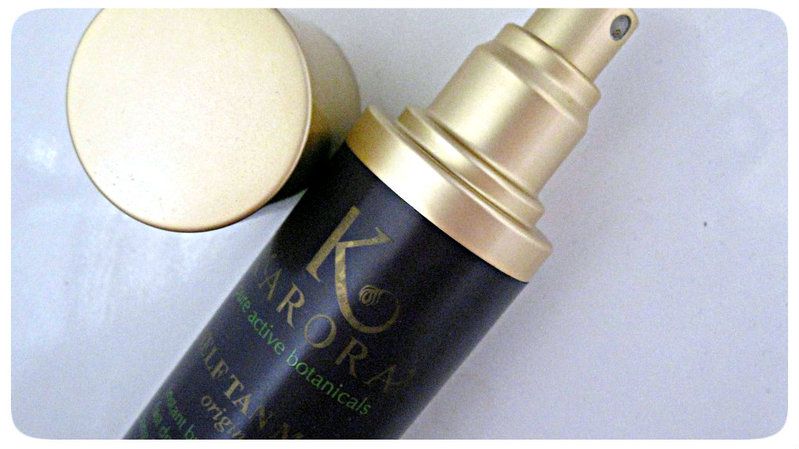 I got on much better with the
Self Tan Mist (€14.99 for 100ml)
. It's a traditional devoping tan in a tinted spray formula - my personal favourite kind of formula. It applies well and blends out super-easily. Like all tans these days, it claims to have no yucky smell. I can say that this smells the least out of all of the tans that I've tried so far, especially if you only apply one light coat.
You could get away with not showering the day after, or just applying a scented moisturiser, but I do prefer to shower. Where this product really shines, though, is in its lasting power. It fades
so
naturally and gradually, just like a real tan would, so you don't need to worry about having to scrub it off or looking patchy or flaky.
Definitely one of the best, if not
the
best false tan that I've ever tried - two thumbs up! The packaging of both products is stunning and so luxe, I love the deep purple and gold together. If you have a similar skintone to me, I'd skip the instant tan and go for the self tan mist, but overall, I'm very impressed with KARORA as a strong, organic Irish brand which has a great price point.
Have you tried anything from Karora? I have my eye on their gradual tan now!