This post is part of my Summer Lovin' series. I'll be posting every Monday in the run-up to my own holidays in August and will be covering some of my own summer favourites!
What constitutes "summer make-up" is different for everyone. For some it might be a case of ensuring long-lasting, flawless coverage (
more on this later!
) while for others it may simply be the mantra that less is more.
Me? I kind of fall between two groups; the less-is-more gang and the dewy/
radiant/glowy family. I know from reading a lot of your blogs and chatting on Twitter that the aforementioned glowy look is highly sought after during the summer months so, I thought I would share with you my favourite products for creating a radiant glow that is light and comfortable to wear while still looking natural. I hate photographs of myself so please, be kind!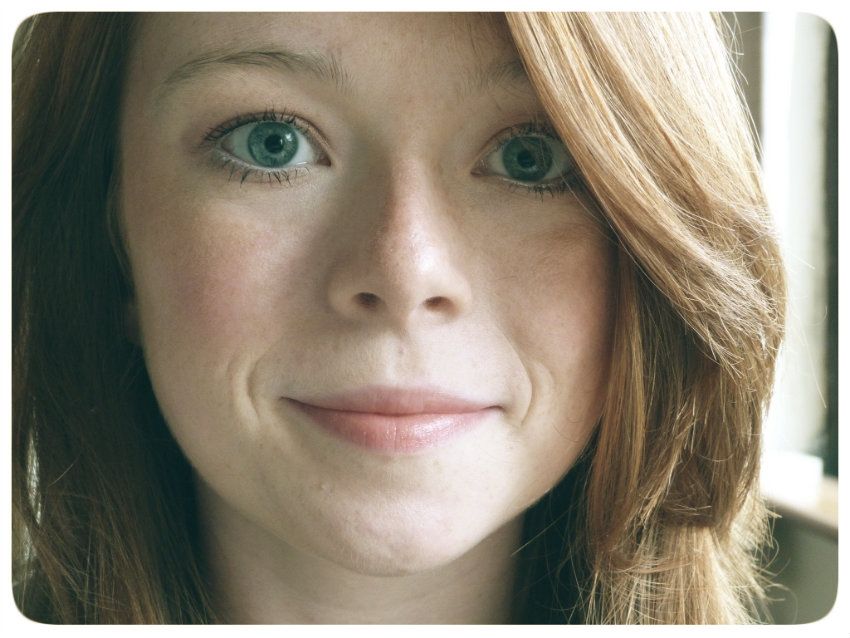 Base
I think it is the absolute Goddess of Make-Up Lisa Eldridge who maintains that, for a natural look, you should only apply coverage where needed. Her theory is a strong one in my opinion as it conceals the worst and allows the best; a natural flush and healthy glow, to shine through. I tend to forgo powder for this look but, if you feel you need it, go ahead with a light dusting.
To achieve a radiant base I use a tinted moisturiser and some concealer just where I feel I need it. My longtime favourite "natural" base is Liz Earle Sheer Skin Tint. You can read a
full review of this here
but, it effectively acts like a second, more perfect skin. Another favourite, when I have a bit of a (
fake!
) tan is
Origins VitaZing
.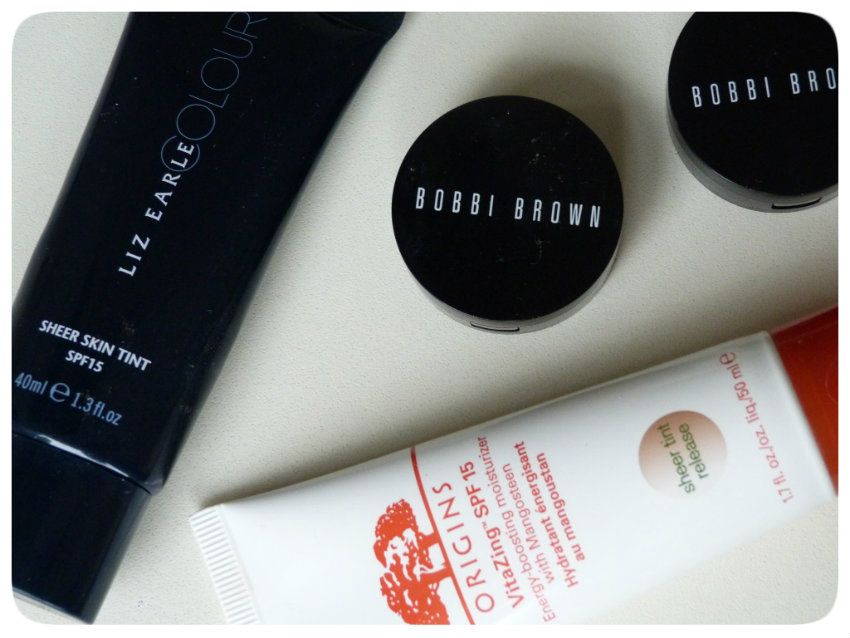 To spot-conceal, I use my Bobbi Brown concealer and corrector. Together, this duo really is the A-Team of skin perfecting and I can't say enough good about them both. Again, I have a
full review here
but, for a natural finish, I use my fingers to pat corrector over any darkness e.g. under my eyes and a small brush to dot the concealer on any blemishes or redness.
Cheeks
Depending on my mood, I either go for a sweep of warm bronzer or a spot of bright blusher to give myself a natural-looking glow. The less-is-more school of thought really applies here as you don't want to look muddy with bronzer or clown-like with blusher.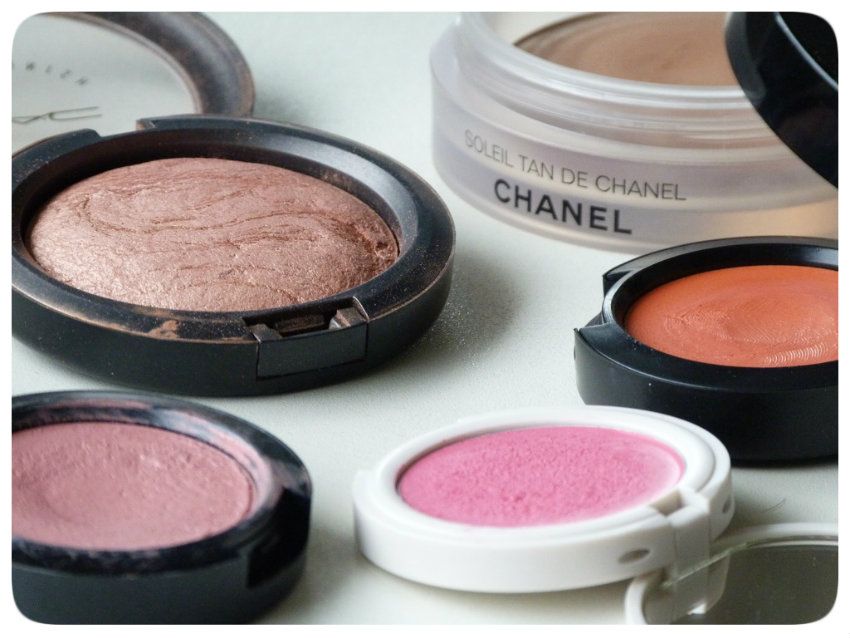 My go-to bronzers during the summer are Chanel Soleil Tan de Chanel and MAC MSF in Cheeky Bronze (
more on these here!
). Both give a natural, healthy warmth to the skin without looking overdone which I really like. For summer blusher I have a preference for cream formulations that add a flush to my cheeks and top of my list this year are MAC Cremeblend Blushes in Optimistic Orange and Ladyblush as well as Topshop's Primetime.
Highlighting
Highlighter, in my opinion, is what fully transitions any make-up look from winter to summer. Adding a light sheen to the high points of the face; cheekbones, browbones, nose, reflects light and is a quick and easy step to instantly lift your complexion. I also dot a small bit of whichever highlighter I'm using in the inner corners of my eyes.
For the most part, I, again, favour cream products with MAC Cream Colour Base in Pearl being a long time favourite. However,
Benefit's Watt's Up!
is a great, slightly warmer-toned option. If powders are more your thing then I heartily recommend MAC MSF in Soft n' Gentle or, if you can get your mitts on it,
Lancome's Golden Hat
powder.
Eyes
To keep things as natural as possible and as simple as possible, I tend to shun heavy eye make-up during the summer months. A warm creamy base is my shadow of choice when I want to glam up my make-up a little more than usual and turn to either the Laura Mercier Metallic Cream Eye Shadow in Rose Gold or the
Maybelline Colour Tattoo in On and On Bronze
for a sheer wash of colour over the lids.
For liner, I alternate between using a warm bronze like MAC Eye Kohl in Teddy or Gosh Copper Girls and a
brightening neutral shade
like MAC Eye Kohls in Fascinating and I Get No Kick as well as Stila Eye Kajal in Topaz.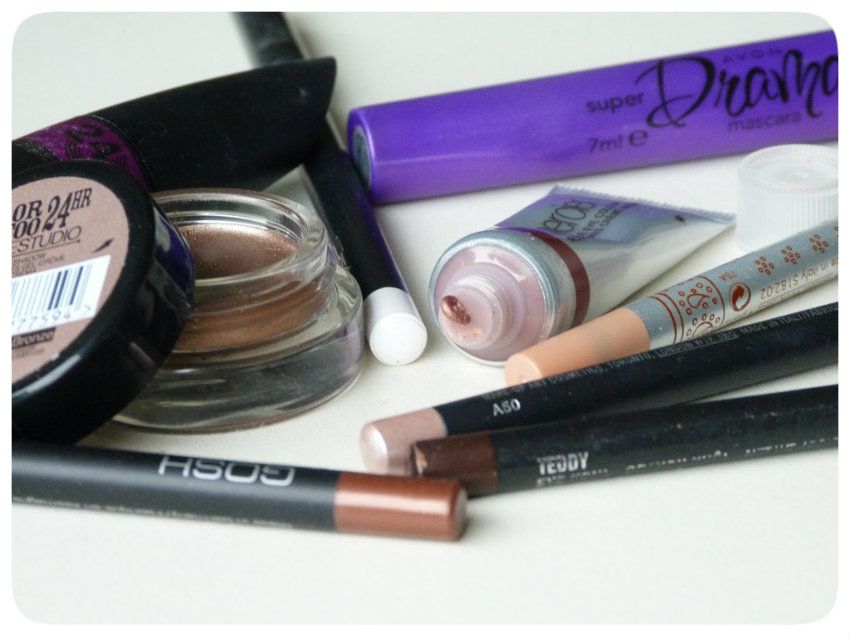 I always try to keep lashes looking defined without being too clumpy, spidery or dramatic. My current favourite for this result is Avon Super Drama but, unfortunately this isn't waterproof so, when I need a little more staying power, I opt for a single coat of
Max Factor False Lash Effect 24
.
Lips
To round out my go-to summer make-up, I keep lips light and fresh; no heavy mattes here! I have a whole post on my favourite summer lip products but, for daytime especially, I recommend a
simple tinted balm
like the Korres Lip Butter Stick or a light, glossy stain like Clinique Chubby Stick in Pudgy Peony.
In case anyone cares, in the picture of me above I'm wearing;
Liz Earle Sheer Skin Tint - Light
Bobbi Brown Creamy Concealer - Porcelain
Bobbi Brown Corrector - Porcelain Bisque
MAC MSF - Cheeky Bronze
MAC MSF - Soft n' Gentle
Topshop Blush - Primetime
Laura Mercier Metallic Creme Colour - Rose Gold
MAC Eye Kohl - Fascinating
MAC Eye Kohl - Teddy
Cosmetics Á La Carte Brow Ink - Taupe
Avon Super Drama Mascara
Korres Lip Butter Stick