This post is part of my Summer Lovin' series. I'll be posting every Monday in the run-up to my own holidays in August and will be covering some of my own summer favourites!
While we haven't had much of a summer here in Ireland in recent weeks, it has definitely been uncomfortably humid. Sleeping at night has been quite unbearable and it seems next-to-impossible to do anything during the day without dissolving into a pool of perspiration.
So sexy..!
While this Sweaty Betty-ness may not pose to much of a problem if you aren't actually going anywhere, it is a right pain in the arse when make-up starts to slip and slide on your face en route to work or some other social event. So, having been caught out one time too many in recent weeks and finding myself having to do a haphazard touch-up when I arrive into work, I decided it was time to revamp my make-up routine to ensure a finish that is long wearing while still looking light, natural and summer-appropriate.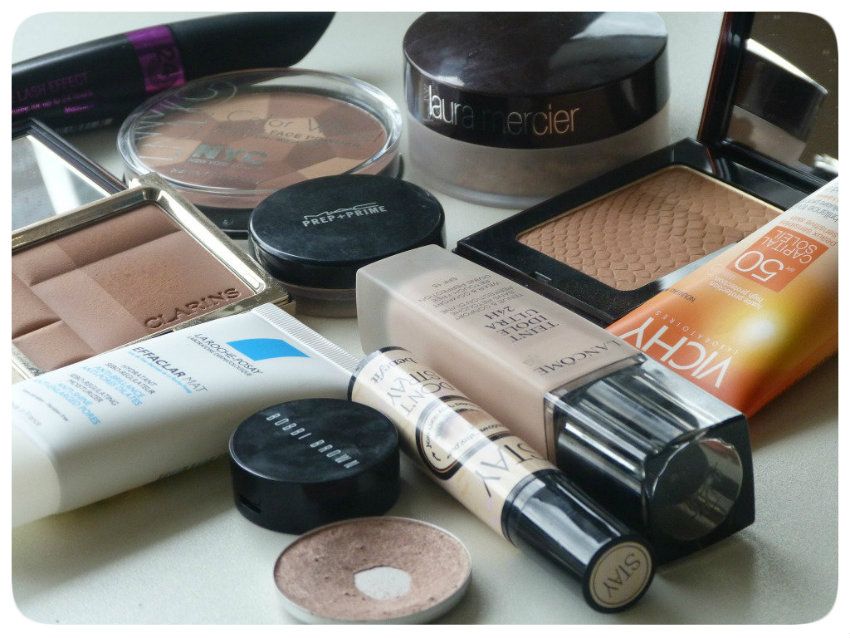 This kind of make-up will be perfect for those of you who, like me, rush around during the working day and still want to look reasonably together and also for those who are lucky enough to be sunning themselves by a tropical pool or beach but, don't feel quite comfortable going without some make-up. Do bear in mind that it's not sweat and/or heat proof but, it will last longer than most average everyday make-up and will require less in the way of touch-ups!
Base
To begin with, you want to choose a mattifying base to prime the skin with. On particularly warm days, I often skip a moisturiser altogether as I know this will just cause my make-up to move even more in the heat. Something like La Roche-Posay Effaclar Mat* is ideal as a base as is the mattifying suncream from Vichy which I
reviewed here
.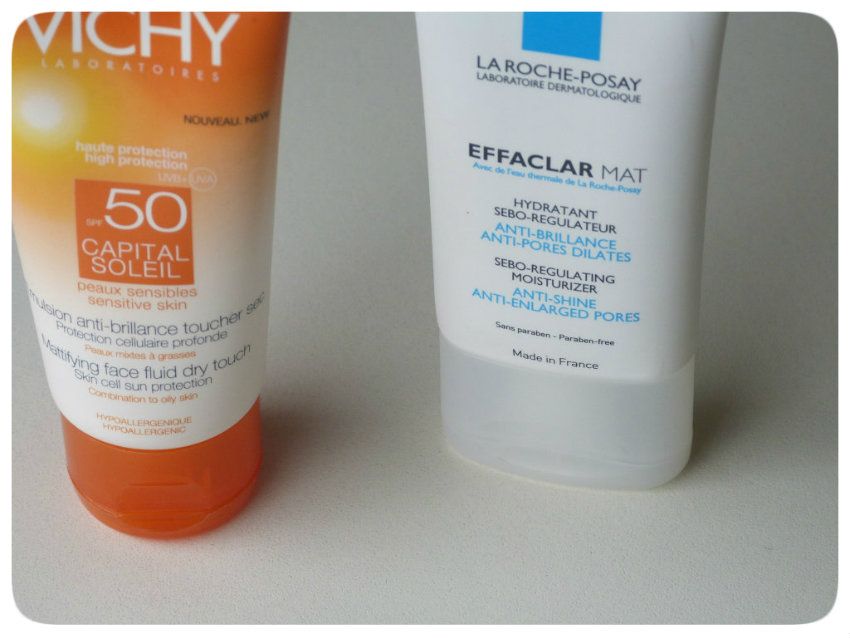 Once the primer is touch-dry, I use as little concealer as possible to hide only the most obvious blemishes. Cream products will melt and slide around when heated, moving all of the make-up above and below them so, we want to focus more on powder products and less on creams.
My secret weapon to long lasting make-up is not really that much of a secret a I have mentioned it quite a lot already! Laura Mercier Loose Mineral Powder Foundation does everything a girl could want in warmer weather. The powder nature of the product ensures that, to a certain extent, any oils or sweat produced will be absorbed and you won't arrive into that all important job interview/first date with your carefully applied face dripping all down the front of your dry-clean only shirt!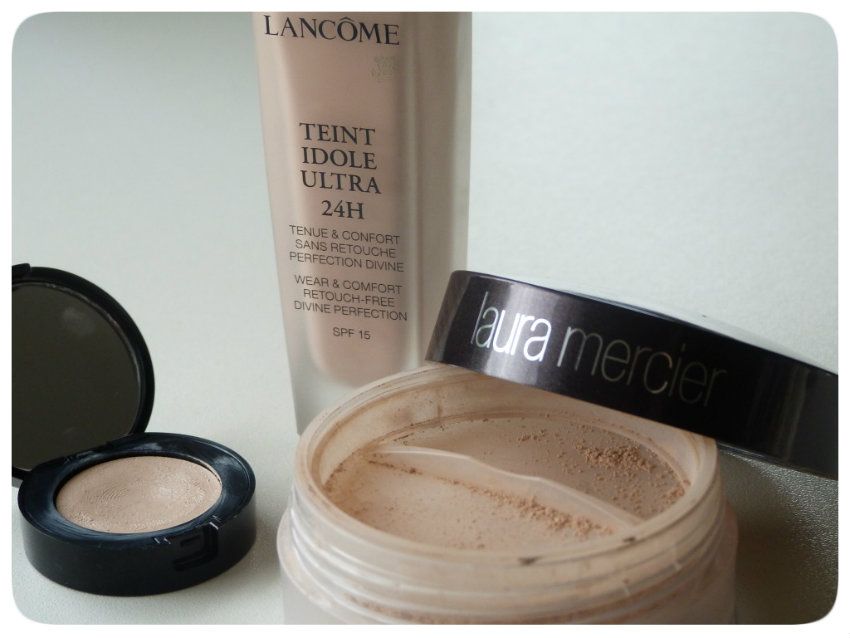 The fact that it is a powder-based foundation means that you can use as little or as much as you want and still achieve good, buildable coverage. If, however, you can't bear to go without your beloved liquid slap, be sure to choose one that touts itself as long lasting like Lancôme Teint Idole Ultra 24H*. I have reviewed and compared a handful of self-proclaimed longwearing foundations here.
Cheeks
While running the risk of repeating myself here, avoid cream products like the plague. Powders are your friend and you should embrace them when the humidity and heat rises. Similarly, avoid shimmery products or highlights as these will only increase the appearance of any "glisten" the heat has already given you!
If you are anything like me, your cheeks will turn a not-so-nice shade of tomato red when you get hot. While this may be a badge of honour in the gym or on a sports field, it is not ideal when trying to look composed and together. While it's hard to combat flushed cheeks entirely, we can at least ensure they aren't accentuated by avoiding red and pink-toned cheek products. I prefer to stick with golden-toned blushes or, more commonly, with a warm bronzer to add life to my complexion without drawing attention to and flushed cheeks (The same principle can be applied when trying to mask the appearance of sunburn!). For the most part, I prefer matte bronzers but, I find that I can get away with a bit of shimmer in the likes of Honor blush from MAC as it is a golden shade.
Eyes
When it comes to eyes, work with the same steps as outlined above for your base. Prime the lids with a good primer to hold your shadows in place (I particularly like Benefit Stay Don't Stray and MAC Prep+Prime) and try to work only with powder shadows. In "normal" weather I often use a cream base like a MAC Paint Pot to make shades appear more vibrant but, again, I don't want this to melt and move my eyeshadow so, I forgo this step in warmer weather.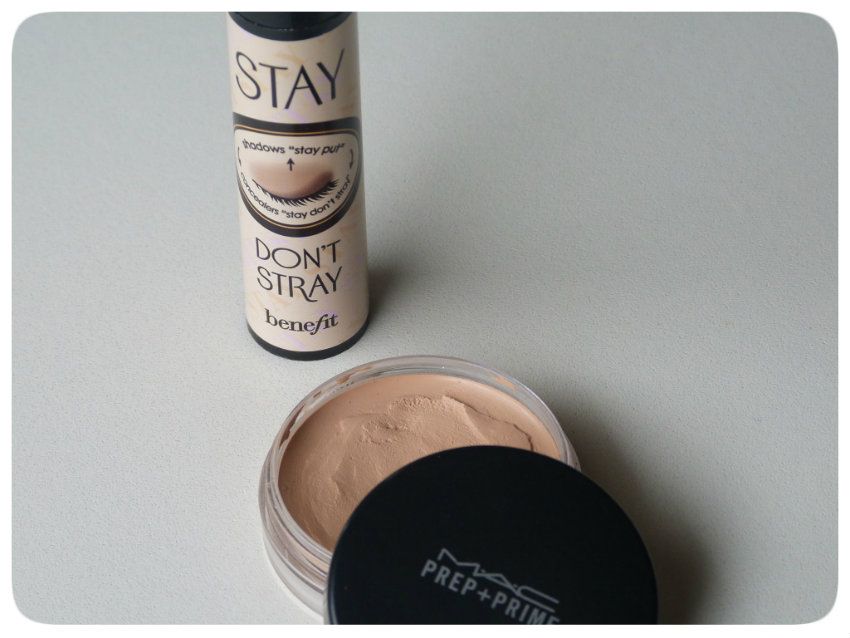 For brows, I opt for a powder product or semi-permanent brow marker like that from Cosmetics Á La Carte* while, for mascara it is waterproof all the way. My current favourite does-not-budge mascara is Max Factor False Lash Effect 24* which, incidentally, will also be great if you want to take a dip in the pool or sea on holiday!
These are the make-up methods I have been employing on days where it is expected to be quite warm. It's nothing revolutionary or particularly creative or dramatic but, it works if you, like me, need to keep your face in place all day!