This post is part of my Summer Lovin' series. I'll be posting every Monday in the run-up to my own holidays in August and will be covering some of my own summer favourites!
If there is one thing I love about summer it is that I get to pack away the deep reds, plums and purples that dominate my winter make-up in favour of some brighter, more shocking hues. I love bright corals, neon pinks and fiery oranges and tend to couple them together, matching cheeks and eyes or lips and nails, to make the colour stand-out and draw my whole look together.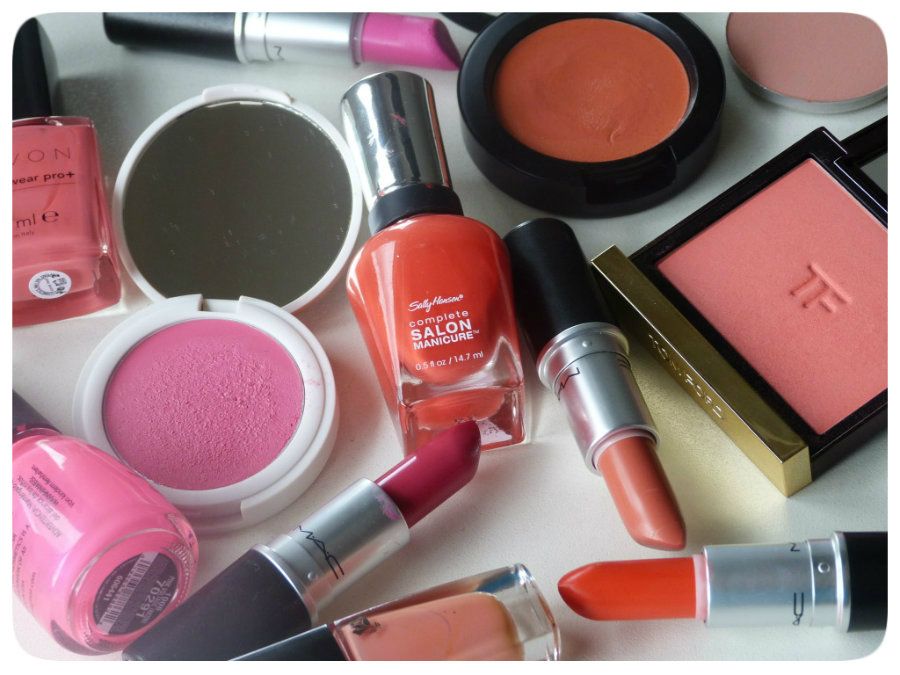 While my holiday is still a good few weeks away (8 to be exact, not that I'm counting or anything!), I have already begun thinking about what make-up I'll bring to add an easy, instant dash of colour to my outfits. MAC recently released their Fashion Sets collection; trios of matching lipsticks, lipglosses and nail polishes, which play into the trend of matching aspects of our make-up so, I thought I would group some of my favourite brights together in a similar vein, especially as this is how I will probably wear them!
MAC Lipstick Ravishing
MAC Blush Melba
Lancome Nail Polish Rose Tangerine
MAC Lipstick Lustering
Tom Ford Cheek Colour Flush
Avon Nailwear Pro+ Coral Reef
MAC Lipstick Candy Yum-Yum
Topshop Make Up Blush Prime Time
China Glaze Pink Voltage
MAC Lipstick Neon Orange
MAC Cremeblend Blush Optimistic Orange
Sally Hansen Complete Salon Manicure Kook-A-Mango


Any summery shades you think I should pick-up?!