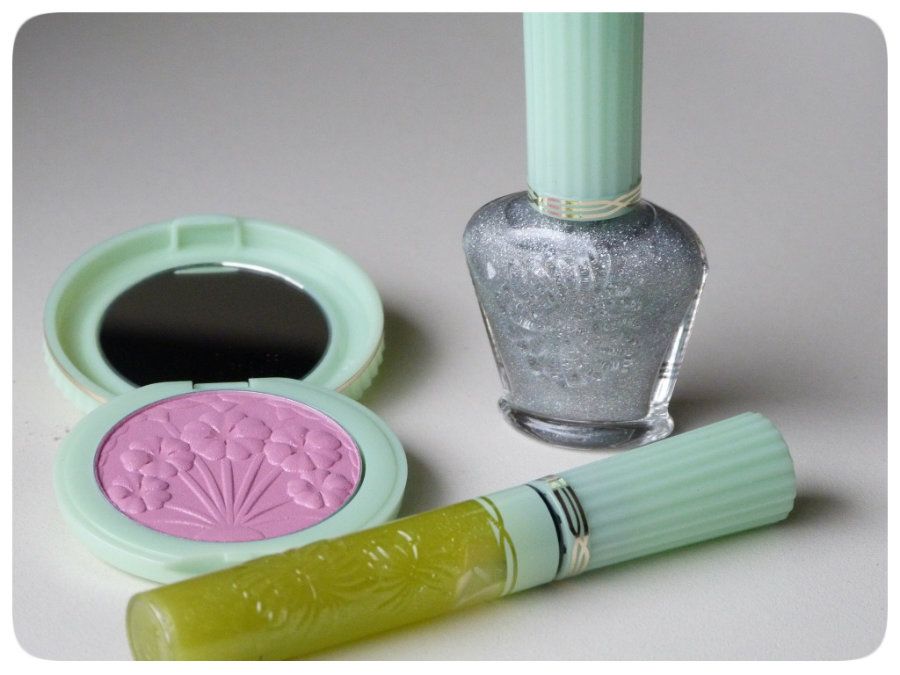 Paul & Joe isn't a brand that we tend to be overly familiar with here in Ireland. It isn't readily available, with
Asos
being one of the only places I can recall seeing it being sold with any frequency. However, the avid blog reader will be at least aware of the brand as UK bloggers fawn over the kitsh packaging and cutesy motifs as well as hold the products themselves to a high standard. So, you can probably imagine that Dee and I were quite excited to get hold of some products from the brand's new summer collection
A Mid Summers Night.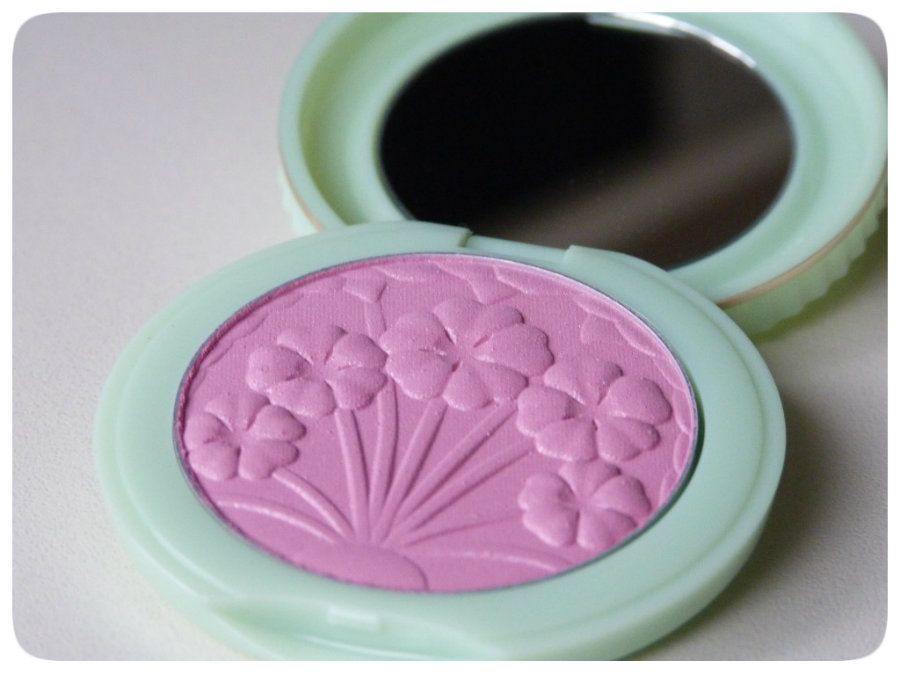 God. It's just gorgeous, isn't it? I know Paul & Joe mainly for their artistic, amazing-looking pressed powders so, I squealed with delight when this absolute beauty fell out of the box. This is the blusher in the shade Nymph* (
€20.36
), a cool-toned bright pink. As you can see, it's embossed with a pretty flower motif that, if you're at all like me, will sadden you when it rubs off!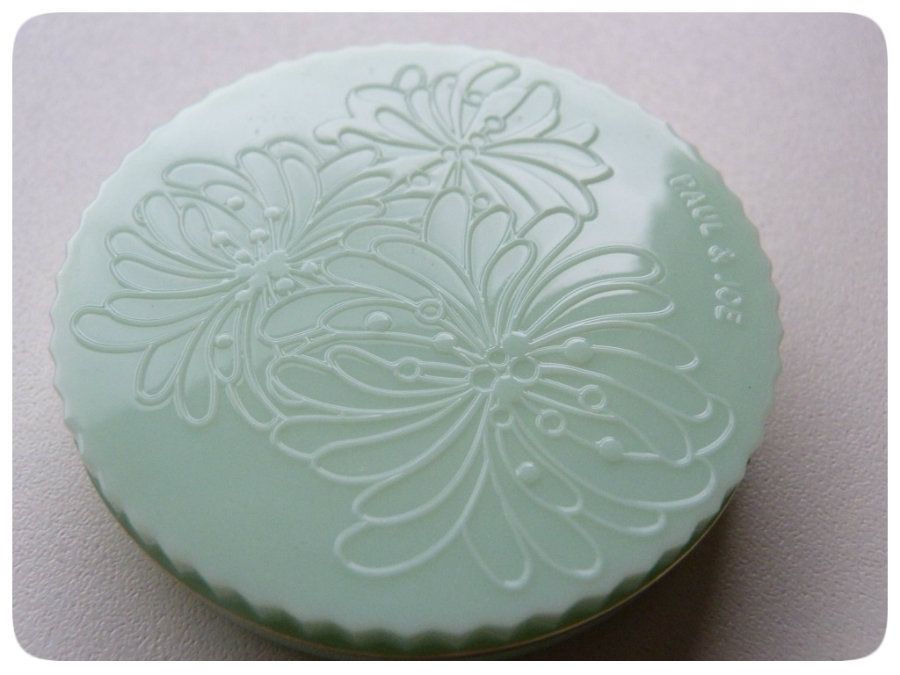 The packaging for this collection is an on-trend mint green shade and this compact is so incredibly girly and sweet! It comes with a mirror in the lid and has a distinct vintage feel with the scalloped edge and floral detailing; definitely one to whip out of your make-up bag in public! The blush itself is pretty special; buttery smooth, intensely pigmented with just a hint of shimmer. It's pretty much the perfect summertime shade.
Along with their pretty powders, Paul & Joe seemed to be most famed for their nail polishes* (
€14.25
). The bottles bear a gorgeous design which is whimsical, romantic and again has an almost vintage feel and would sit beautifully on any vanity. There are three nail polish releases with the Shakespearean-inspired collection and the above is the shade Pixie, a beautiful silver studded with multi-coloured glitter.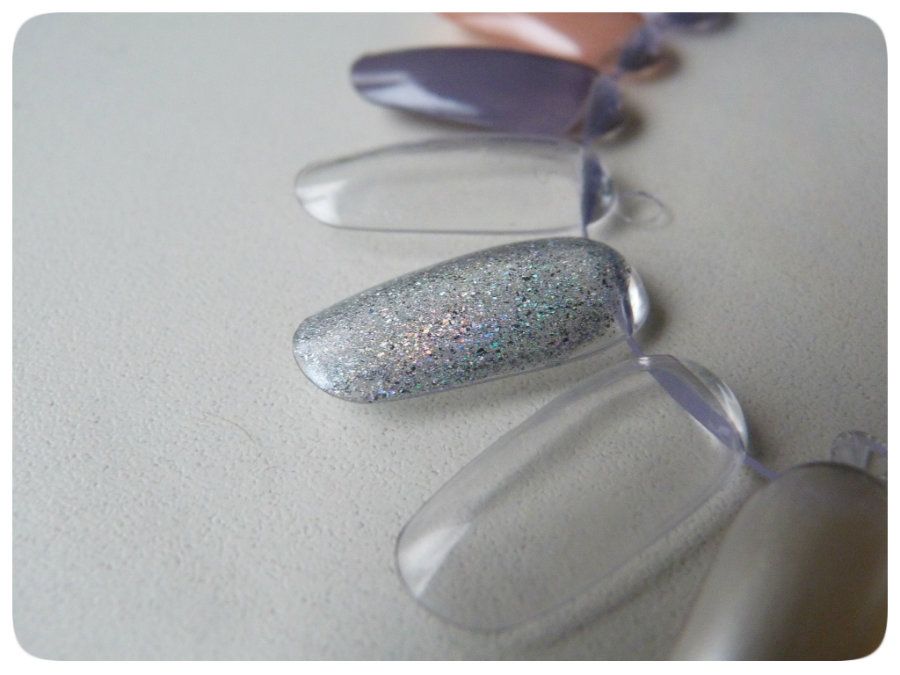 Surprisingly, I don't have anything quite like this polish in my collection. The glitter is incredibly finely milled resulting in what seems like thousands of miniscule, individual particles on each nail which catch the light and give off the most amazing rainbow shimmer. Three thin coats will give you the result on the swatch above but, I would imagine that you would need to prime your nails with a good pale base colour to make the glitter stand out as much as it does on the nail wheel.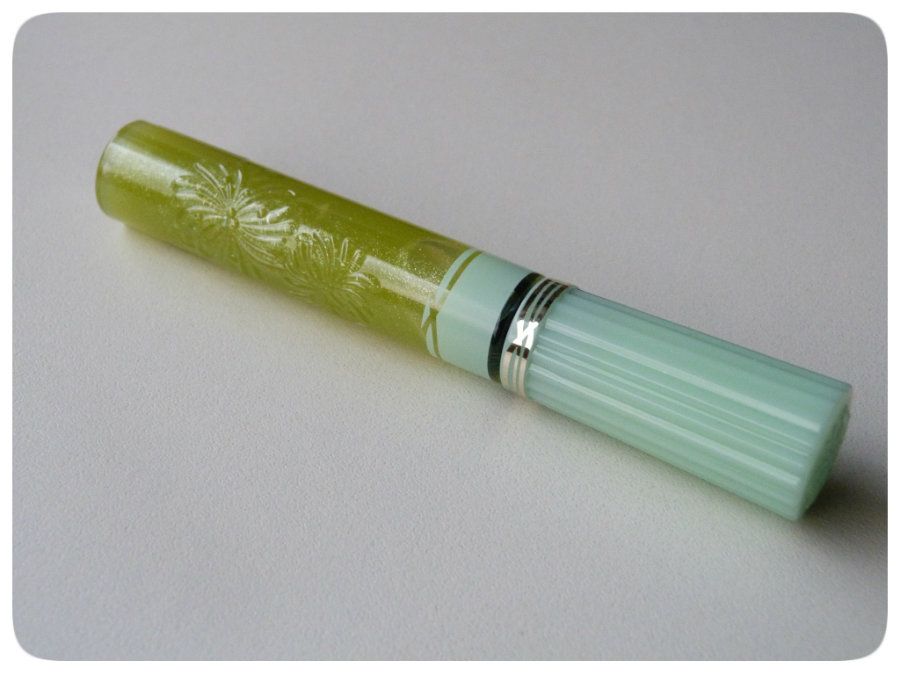 Fairie Kisses* (
€20.36
) is a lipgloss from the same collection and is a, well, it is a yellow gloss with shimmer in it. Yep, yellow. I'm going to be honest, when I took this out of the box, I was really unimpressed and slightly turned off by the colour. It looked really, really yellow and quite unusable. However, upon swatching I realised that I had judged too quickly and too harshly and it is actually a lovely clear gloss with just a hint of golden sheen.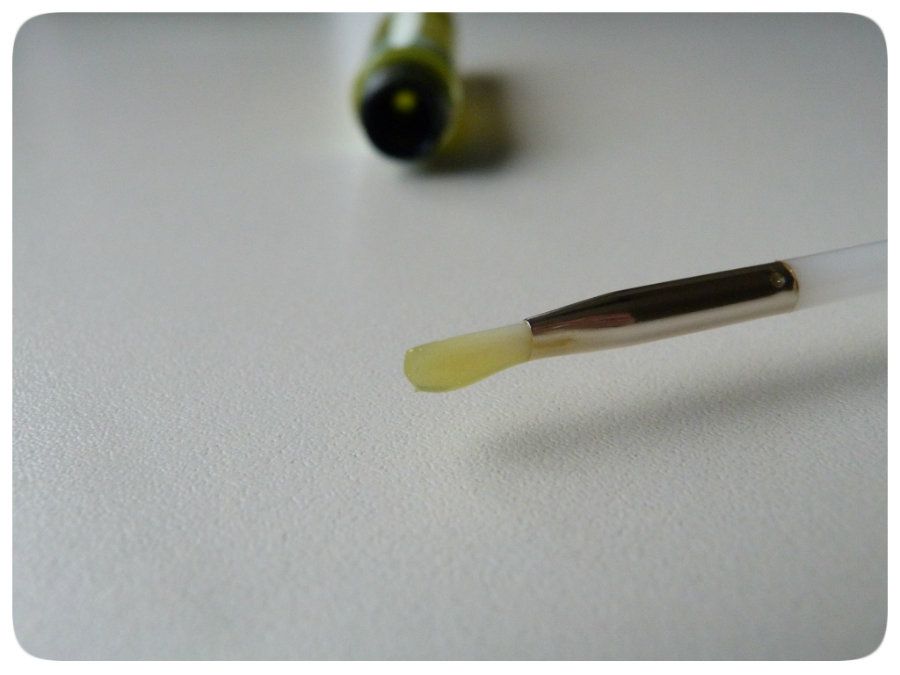 I'm really not a gloss person but, even I can appreciates the merits of this particular one. Aside from the lovely packaging, the product itself is really smooth and not at all sticky. It has an almost gel-like formula which is really comfortable on the lips and feels slightly cooling, like water. I also really like the applicator. Many moons ago I used to use a Bourjois lipgloss with a really soft, flexible brush applicator and the Paul & Joe one reminds me of just that. It gives a lot of control and reduces the possibility of mess tenfold!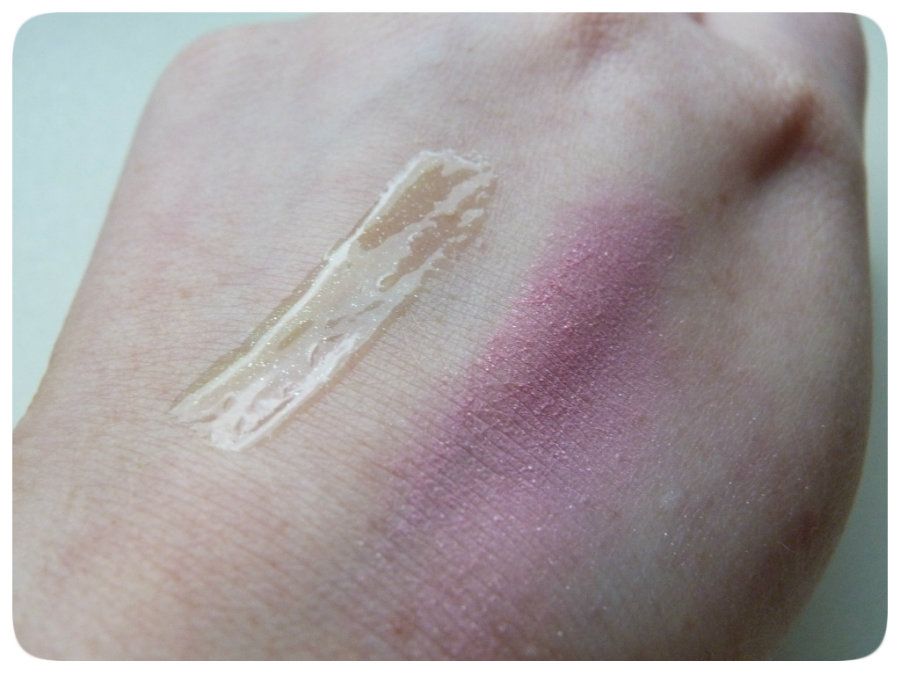 Swatches: Fairie Kisses (L) and Nymph (R)
As a first introduction to Paul & Joe, I am very impressed. The blush is pretty epic, as I'm sure you will agree and nothing makes me more happy to find a powder product that has been so carefully milled and pressed that it comes off like butter when you swatch it. The nail polish is really very pretty but, I do feel it's more appropriate for the Christmas season but, perhaps that is just personal preference! While not my first choice, the lipgloss is one of the better I've tried in that it's not sticky or thick and, if its taught me anything, it's never to judge a beauty product by its colour!

I must point out that I do find the pricing structure for this brand a bit odd. I understand that it is a niche brand and that the prices for these do tend to be on the higher side. I also understand this could be a case of Asos (where I am basing the prices from and have linked above for reference) and their conversions but, I don't quite understand how a blush costs the same as a lipgloss. However, this doesn't detract from the quality of the products but, I just thought it was worth mentioning.
Note: While the products were sent for consideration, as denoted by (*), the links to Asos were just to be helpful in case you wanted to buy the products!