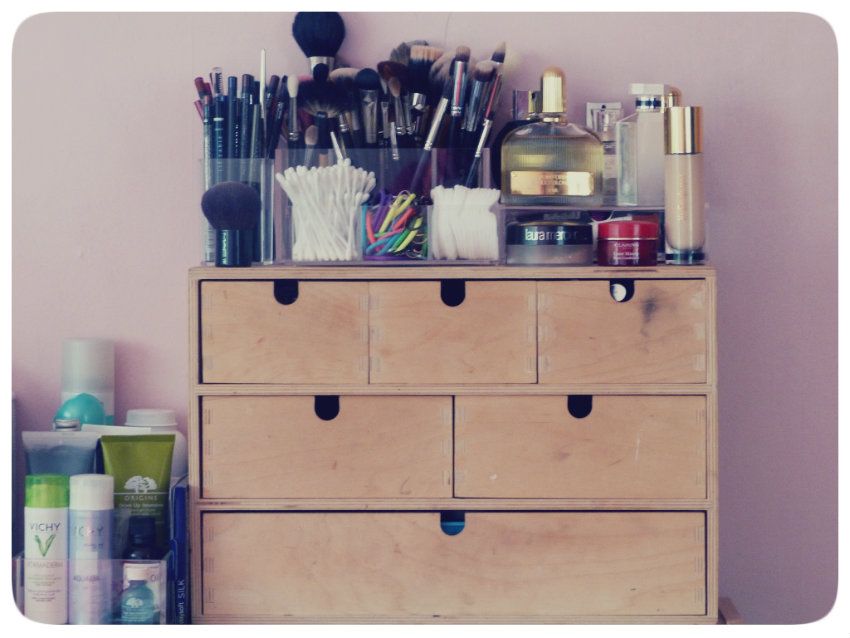 Recently I've been somewhat obsessed with organisation and making my room really orderly and easy to navigate. I did a massive clear out of old clothes and shoes so that all that is left is stuff that (a) fits me and (b) I wear regularly. I also replaced all my hangers with space saving velvet-covered contraptions so that I can hang more items of clothing as folding is not my friend (I'm by no means an expert but, if you'd like a post on wardrobe organisation/space saving just let me know in the comments below)!
One huge area of issue, as you may be able to guess, is my make-up. No matter what I do, no matter how much pride I take in my collection, it always looks a mess. So, in order to combat this overflow of beauty products, I have bought a few bits of acrylic storage from Muji.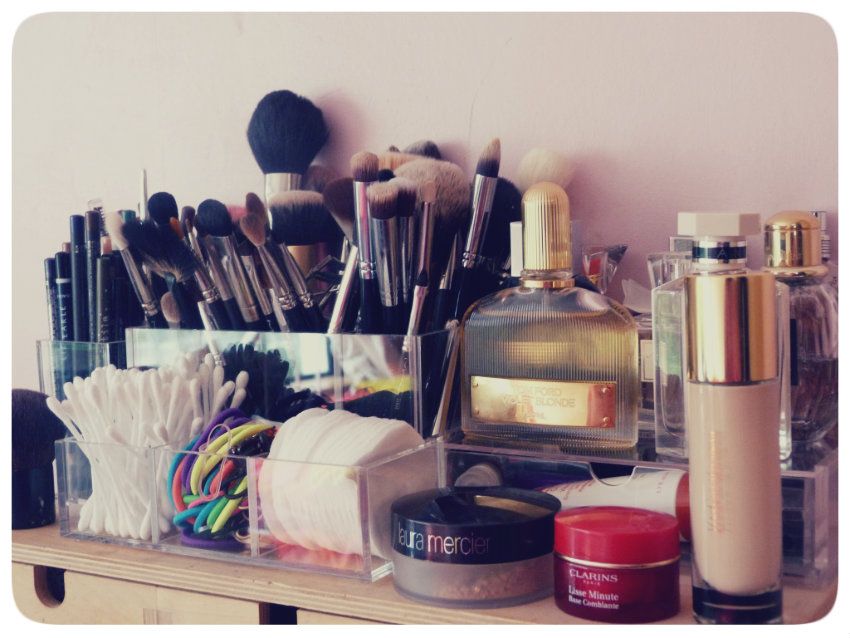 These pieces look really clean and are easy to incorporate into existing storage. In Ireland, Muji is grossly overpriced (isn't everything!) so, I've been building this collection over time. Eventually I would love to convert all my storage over to clear acrylic pieces, either a Clear Cube or from Muji but, that will have to wait until I have my own place! I thought I would do an overview of the items I have and how I use them as, whenever I have Tweeted or Instagrammed a picture, I have had loads of questions about the various pieces.
This
desk organiser
was the first item I bought as I thought it would be a great storage solution for my ever expanding brush collection. It has two big compartments at the back and four smaller ones at the front.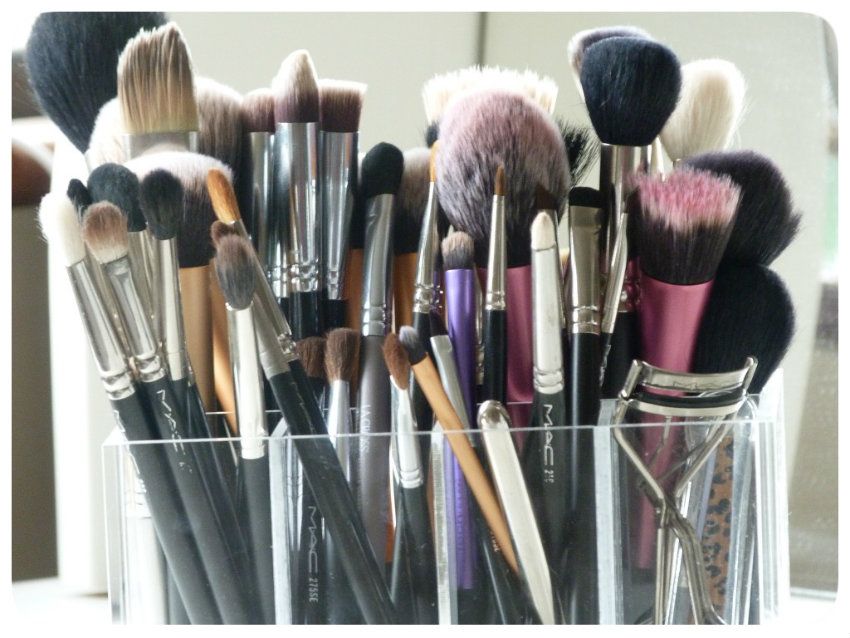 I keep face brushes in one large section and cheek brushes in the other. In the four smaller sections I have eyeshadow blending brushes, flat eyeshadow brushes, detail brushes (liner/lip/brow/pencil/concealer) and make-up tools. Everything is really accessible and I find myself reaching for brushes I had previously forgotten about.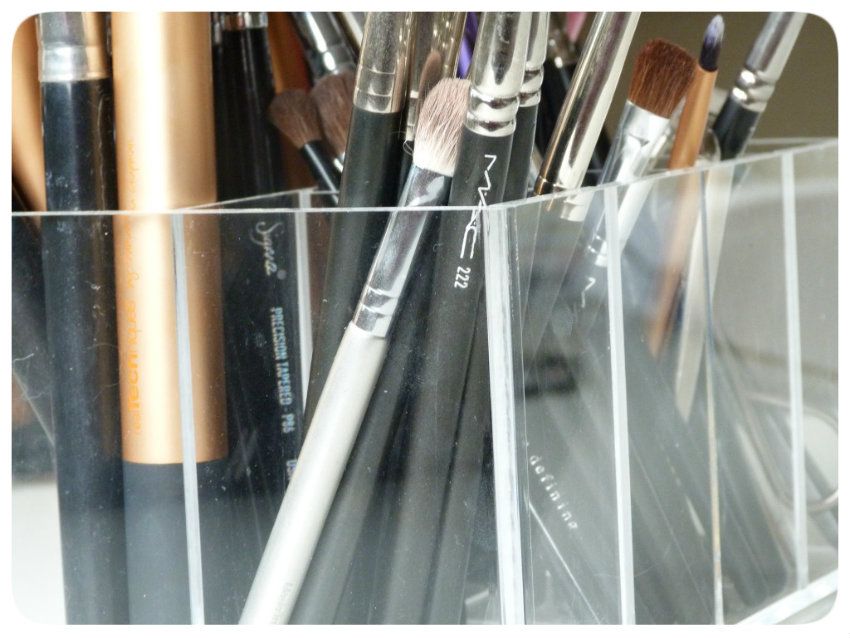 In front of the brush holder I have a three-part container that I keep cotton buds, hair ties and clips and cotton pads in. This is great for keeping small, often lost or messed up items in one place and it's easily refillable when the cotton buds and rounds run out.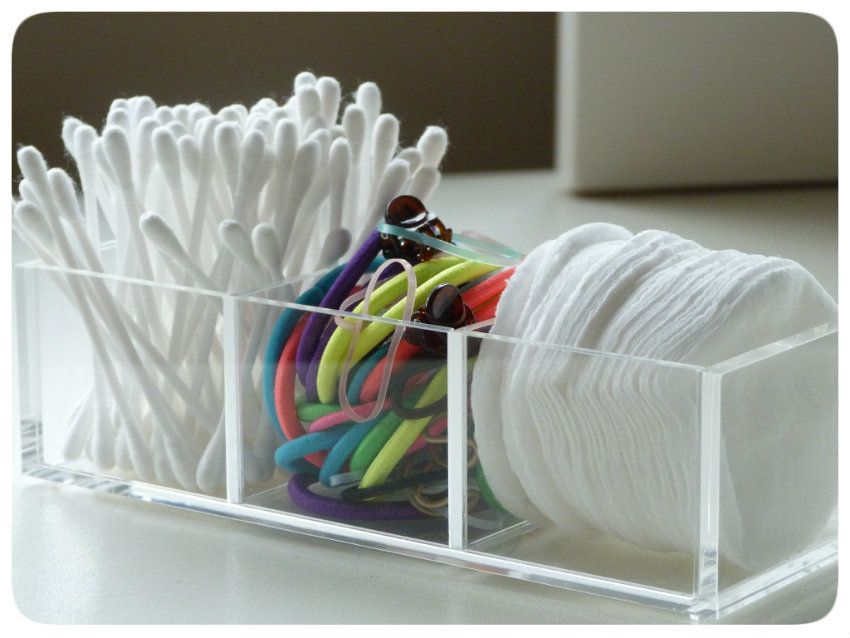 To the left of the brush holder I keep
two rectangular cups
. Again, these are intended as desk storage but, I have re-appropriated them and, instead of storing pens and highlighters, they hold all manner of liners! In one I keep any eye pencils I am likely to reach for while the other holds my lip liners and brow pencils.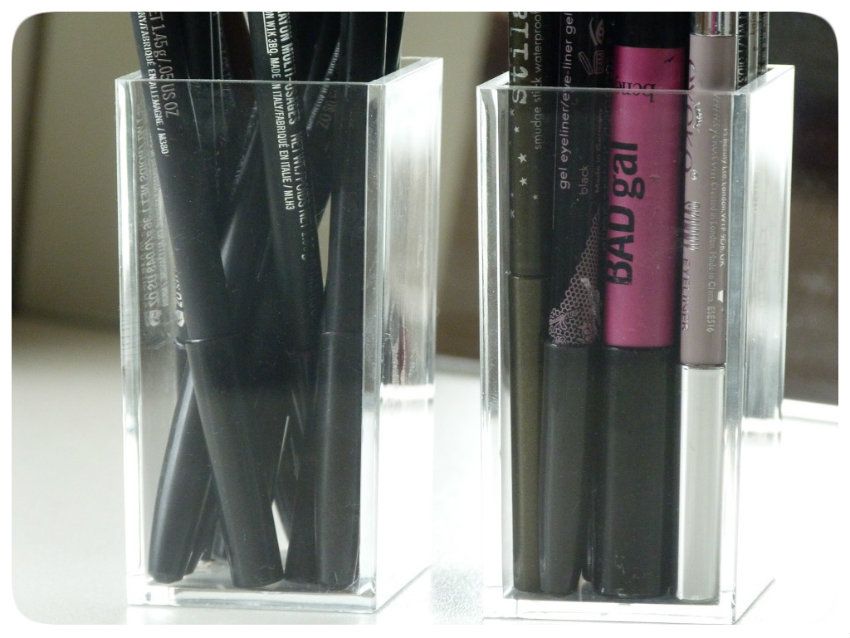 To the right of the brush holder is an absolute gem and probably the most useful piece of storage I have. This
single drawer
houses my "everyday" make-up, AKA that which I am currently using and need quick access to in the mornings before work.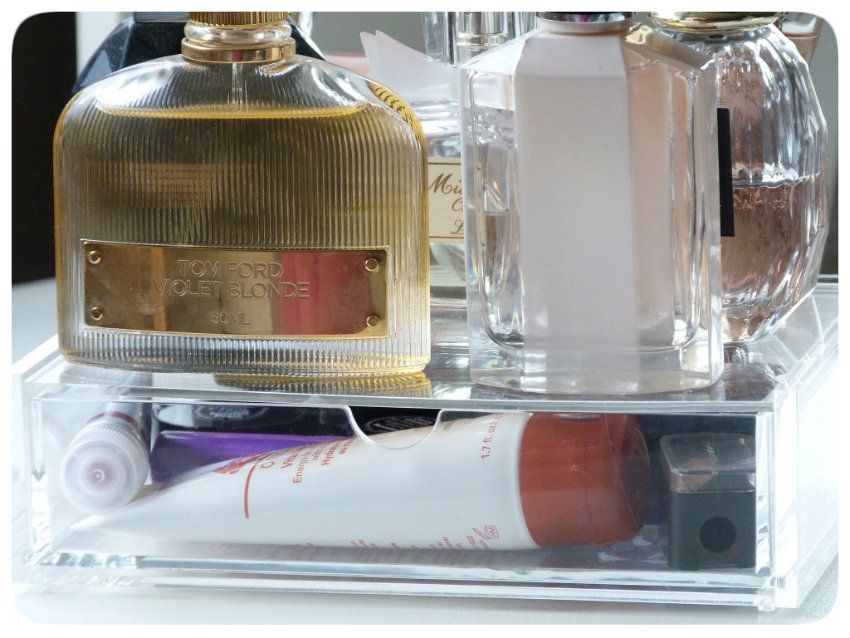 Prior to getting this drawer I used to leave the products scattered in front of the wooden drawers you can see above (From a Dutch IKEA around 12 years ago!). However, the downside to this system was that they would persistently fall off the tabletop and onto the floor, often getting lost in the process, and also that they would block my access to the drawers and the products within. So, this little drawer keeps everything together, neat and tidy and I can easily change out products when I get tired of them.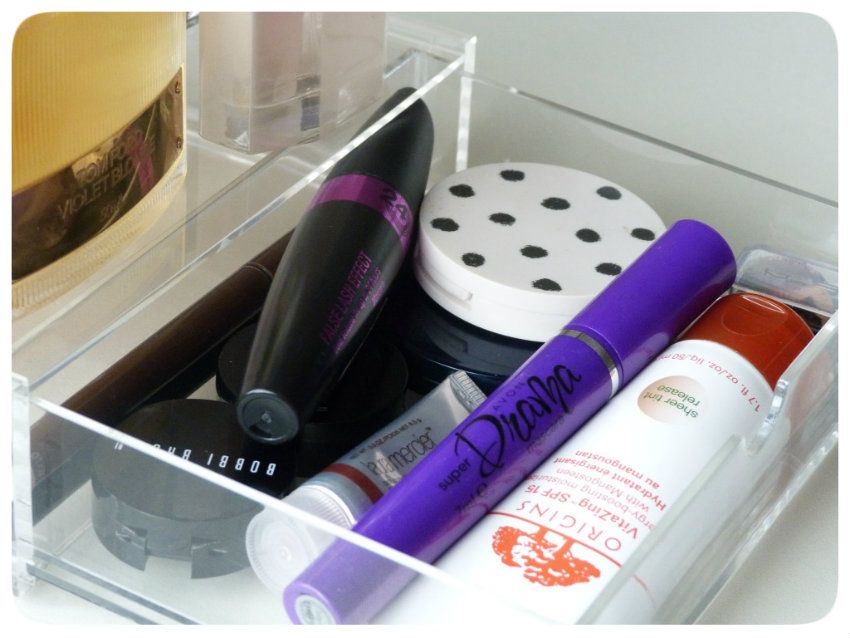 The final jewel in the crown that is my Muji set-up is
this long box
. Intended, I think, for storing CDs, I keep it beside my make-up collection and use it to house my most reached for skincare and haircare products.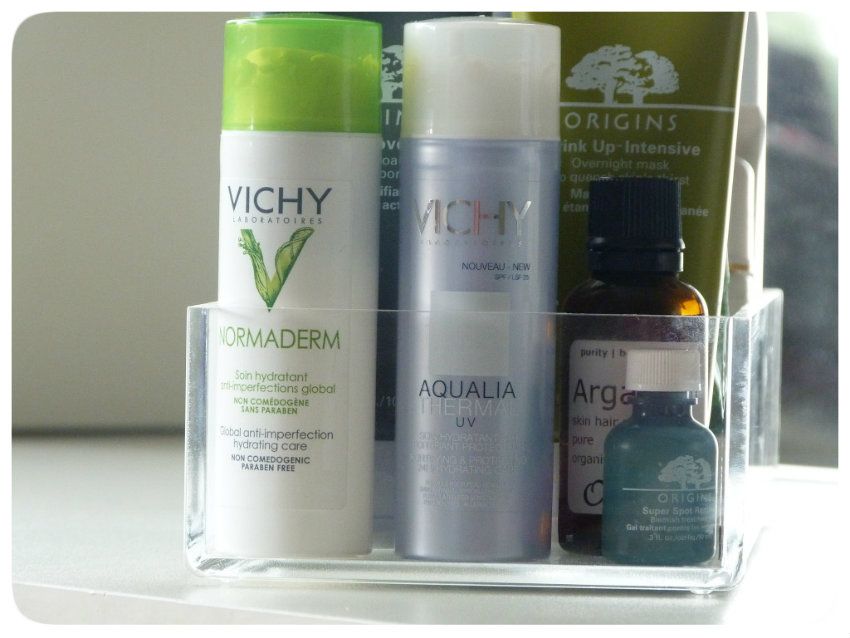 Before I bought this box I was using a collapsible canvas IKEA box that was a similar shape. The issue was, however, that there was no structure to it and my products just kept falling over and piling up really untidily. The sturdy nature of the acrylic box, and the Muji storage in general, means that all of my products stay upright and tidy, perfect for me in my attempt for a cleaner bedroom!
I have to say that I am really loving my Muji storage. A few months on and everything is still in its place and looking a lot less higgledy-piggledy than it once did!