If I was to count back, I have probably been watching YouTube beauty videos for close to four years now. It was here that I learned what an "outer-V" was, discovered how to remove glitter polish and perfected the art of contouring. It was also here that I had my first introduction to the Clarisonic Sonic Skin Cleansing System and, since day one, I have wanted one, vowing to pick one up when the opportunity presented itself.
However, and I feel most people do this, I score my wants and needs based on how much I
actually
want or need that thing at the time and the Clarisonic always seemed to get passed over in favour of some more pressing desire or responsibility.
Now, with my current (and growing!) obsession with skincare conveniently coinciding with my upcoming trip to the USA, I decided to take the plunge while abroad and snap up a Clarisonic Mia for a big saving. However, my good blogging buddy
Simone
very kindly shared a 35% off code* for
LookFantastic
and, with the Clarisonic Mia working out roughly the same price as it would in NYC, I, somewhat impulsively, ordered one about three weeks ago and have been giving it a thorough trial for the past fortnight.
Having spoken about the Clarisonic on Twitter a number of times since I got it, a few people suggested that I do a series of posts based on my journey with the skin cleansing tool. It would seem that everyone's skin reacts differently to such a deep clean and I thought it would make for interesting and informed reading to document my own experiences and thoughts, namely whether it is worth the significant cash outlay. So, I will be posting updates every two weeks or so until my skin settles into a level of consistency and comfort with the Mia and this post will be a recap of my first two weeks of trialling.
Skin Reactions?
Two weeks in and I am thrilled to report that my skin has not had any adverse reactions to the Clarisonic. Many people suffer with "skin purging" during the first weeks of use as all the bacteria and debris that lurks under the skin is shifted and brought to the surface by the deep cleansing action of the brush. I was quite apprehensive of this happening as there is no telling how severe the breakout may be or for how long the purging may continue but, thankfully, there is not a spot in sight. Yet.
Initially I was a bit unsure how to proceed with using it. Some people say they use it twice a day, every day, others are adamant that it is too harsh for daily use and advocate a once-a-week policy. I decided to start off somewhere in the middle and use it at night to remove my make-up and scrub my skin.
Please be kind, the below picture is with absolutely no make-up or any flattering filters; as you can see the recent sunny weather has made me rather freckly!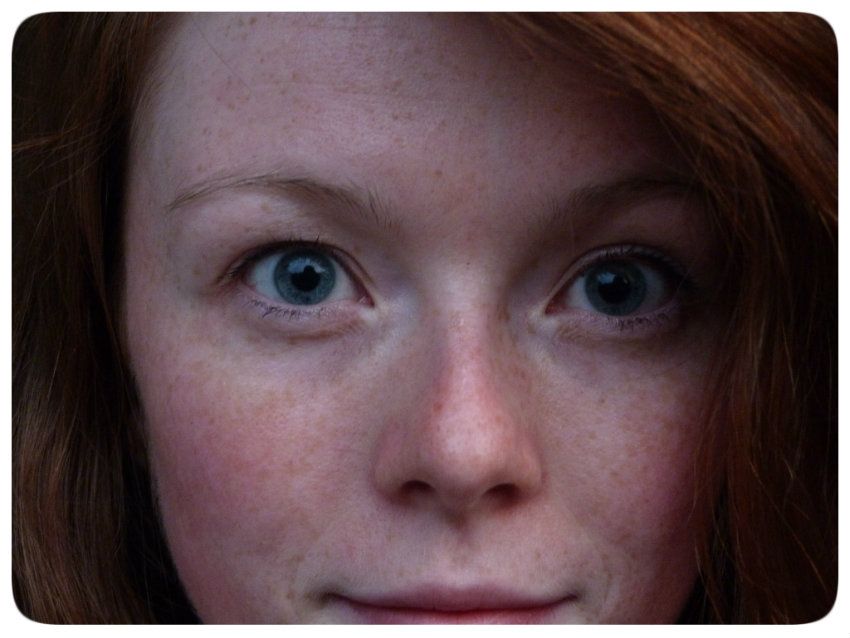 This system seems to be working well for me thus far. After one use, I thought my skin looked a lot more even and glowy but, I assumed this was all in my head and warned myself to stop looking for results. However, after using it for a week, my sister came home from a trip to London and the first thing she said to me was, word-for-word, "Your skin looks amazing." I was chuffed! Now, a fortnight on, I can see undeniable improvements. My pores look a lot clearer, my cheeks are smooth and even and any bumps I was suffering with on my forehead have all but disappeared.
Cleanser: Gel, Foam, Balm, Cream?
Again, there was some confusion over what cleanser I should use with the Clarisonic. Some people suggest foaming cleansers, others swear by gels and many even feel that a cleansing balm is the best for a really thorough clean. I decided to throw caution to the wind and just try everything in my possession to see what worked best for me. The device does come with a sample of Clarisonic's own cleanser but, after reading reviews that it is very harsh and strips the skin, I thought it best I avoid it!

Liz Earle Cleanse and Polish* ~ I had a weeny sample of this cream cleanser knocking around so, thought it would be perfect for a trial basis. It worked fine with the Clarisonic, removing my make-up and leaving my skin squeaky clean. However, this doesn't spread very far on the skin and I needed to use a lot more than I usually would with cleanser. It also doesn't give any kind of lather which makes it very hard to see where you have cleansed and where you have missed.
Boots Botanics Hot Cloth Cleansing Balm ~ This is one of the best products I have bought this year and works like a charm to remover every scrap of make-up from my face so, I was curious to see how it fared with the Clarisonic. Again, it worked perfectly fine and my skin was left clean. However, it was an absolute disaster to wash off the Clarisonic brush head and left a slimy film all over the bristles.
Eau Thermale
Avène
Cleanance
* ~
This cleanser is aimed at those with adult acne which I don't have so, it was languishing in a drawer for awhile until I found it late last week and decided to give it a whirl. Despite being soap-free, this does give a nice lather and I find the gel formula to be really soothing and cooling. It's nothing mind-blowing when used with the Clarisonic but, does clean my skin thoroughly.
While all of these cleansers do a fine job, none of them blew me away. However, I'm trying a new one since yesterday which I have high hopes for so I will report back in a fortnights time!
Pricey or Priceless?
Admittedly, it's early days yet and I probably shouldn't be doing a Kim K on it and
committing
myself to a life of marital
hell
bliss so soon but, hey, it's a skincare tool and not another human being so, I'll just go with my gut and say it; the Clarisonic, for me, is worth every penny and then some and I hope we live a long and happy life together. Sure, this could be the honeymoon phase and maybe in my next update Mia will have turned on me but, for the time being, we are working well as a unit and my skin has never looked better.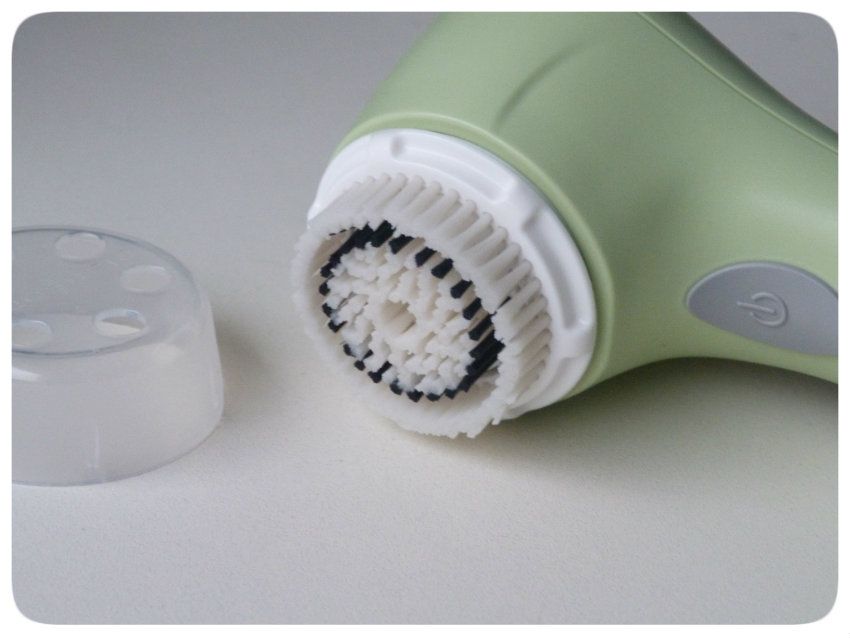 Price-wise, I would say you are best shopping around and considering buying abroad. The Mia retails for £120 on LookFantastic but, with the discount and currency conversions, it came in at €102. For reference, this particular Mia is $119 in Sephora which, at the moment, is around €100 depending on the converter you use so, it's much of a muchness really but, the clincher for me was the fact that I wouldn't need an adapter by ordering online and that I would have it sooner than August! It may seem like a pretty significant outlay but, I never take issue with shelling out on skincare and the Clarisonic is something that should last you a long, long time.

Let me know if you have any tips, tricks or cleanser recommendations for the Clarisonic!
*The code for 35% off was PR35. I'm not sure if it is still active but, it's worth a shot if there is anything from LookFantastic you want!