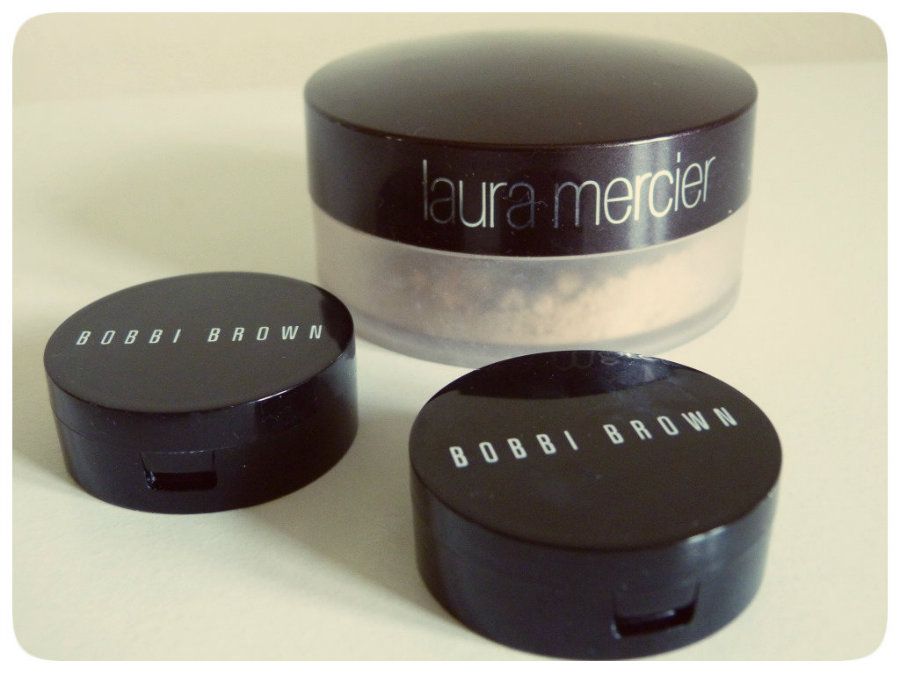 It's a commonly accepted fact in the beauty world that flawless make-up hinges on two important factors; a good skincare regime and a perfect base. Quite recently I let you in on
my skincare routine
(
though I feel an updated one coming on already!
) so, today I thought I would show you all how I have been achieving a base that is as close to perfect as I can master.
Please do bear in mind that I am no make-up artist and, so, I don't possess the skills required for creating an absolutely flawless face. However, I think I do an okay job and, if you're looking for something easy and foolproof, this post may be of help to you!
Day-to-day I don't usually wear a liquid foundation. So, I prep the skin with moisturiser, currently
Origins VitaZing
, and then start on correcting and concealing.
After hearing so much about the Bobbi Brown Creamy Concealer over the years, I recently decided to give it a whirl after no other concealer would sit absolutely perfectly on my skin. I was so blown away by how good the concealer was that, within two days of using it, I had ordered the accompanying corrector!
In case you're unsure or confused, the concealer and corrector can be used separately or layered together. The corrector is a pink-toned cream product that is intended for neutralising blue tones in the skin i.e. dark under eye circles or prominent veins. The concealer is, well, concealer-coloured and can be used to cover blemishes and other uneven areas in the skin.
For reference, I am the shade "Porcelain" in the Creamy Concealer and "Porcelain Bisque" in the Corrector. With my ring finger, I apply the Corrector under my eyes, patting it in until it is invisible. I repeat this motion with the Creamy Concealer, blending it gently outwards towards my temples. I then conceal any blemishes with the point of my Sigma P80 brush.
I leave the concealer to set for a few seconds and then start working with my current base of choice, the Laura Mercier Loose Mineral Powder Foundation. Now, I've never really been overly fond of mineral foundations but, after much urging from Dee, I parted with my money for this little pot of wonder in the shade Tender Rose.
The reasons why I love this foundation could fill a post all of their own. However, to give you a brief rundown; it blends flawlessly into the skin, it is extremely buildable, it covers flaws, it leaves no powdery residue on the skin and it can be used as a foundation or a setting powder. Suffice to say, it's really versatile! Day-to-day, I never want heavy make-up so, I just shake a bit of powder into the lid and, with the Real Techniques Powder Brush, I give my entire face a light dusting of powder. And that, as they say, is that. I told you it was easy!
Swatches (from top): Laura Mercier Mineral Powder Foundation, Bobbi Brown Creamy Concealer, Bobbi Brown Corrector