Never has a beauty release seemed more aptly titled than L'Oréal's Miss Candy Collection for summer 2012. This launch is, quite literally, a confection of sugary sweet pastels with some sour-hued brights thrown in for good measure. Lips, eyes and nails are all catered for and, with the exception of the nail polishes that I've seen, the entire collection is quite shimmer-heavy. Usually this would be an instant foul for me, a die-hard matte lover but, in this case, it just adds to the overall girlie, pretty feel of the collection!
L'Oréal have revamped their popular Glam Shine lipglosses to each include a fancy looking swirl of two contrasting colours. There are six Miss Candy Glam Shines (€11.29/£7.65) on offer with this collection and below are two, one from each end of the colour spectrum. Dolce Pralina is a gorgeous, easy-to-wear neutral shade combining shimmery lavendar tones with iridescent nude hues. Tart Lollipop, on the other hand, fuses a sparkly fuschia with a jelly-like tangerine shade to create a very subdued and sheer bright lip.
As a non-lipgloss lover, I find it hard to imagine wearing either shade, at least without the added oomph of a lipstick underneath. However, the formula of these is pretty cool and the nerd in me always appreciates a good beauty formula! Despite the sparkles and shimmer, neither of these glosses proved at all gritty. In fact, they felt really smooth and light on the lips and not sticky at all which, I know, almost everyone looks for in a lipgloss!
Would you believe that these are the first Colour Infallible (€10.79/£6.99) eyeshadows I have ever tried? As a near-perfect dupe for the much more costly Giorgio Armani Eyes to Kill shadows, the L'Oréal offering is pretty famous and highly spoken of amongst the beauty community. For Miss Candy, the three Colour Infallible shades included in the release have been inspired, if the press promo is anything to go on, by macarons, t
he très fashionable sweet treat of the moment
. Each is comprised of a pastel-toned base with contrasting brighter, more acidic flecks of pigment to make eyes stand out.
Sassy Marshmallow is a lavender pressed pigment with flecks of bright blue, pink and yellow noticeable throughout. This is a really cool-toned shadow and, while it looks pretty spectacular in the pot, I imagine it would take a lot of blending and careful pairing with other shades to make this work properly for you.
As you can see, Naughty Strawberry had a bit of an accident en route but, I managed to compress it back together well enough I think! However, the imperfect surface of this shadow doesn't detract at all from how unique this shade is. I don't think I've ever seen anything like it before and, before I had even looked at the name, I mused that it resembled a strawberry with the little golden yellow "pips" dispersed throughout it. While not its intended use, I think that this rich pink with warm golden undertones could make an amazing blush. I love finding multiple uses for beauty products and, sure, isn't that what make-up is all about really!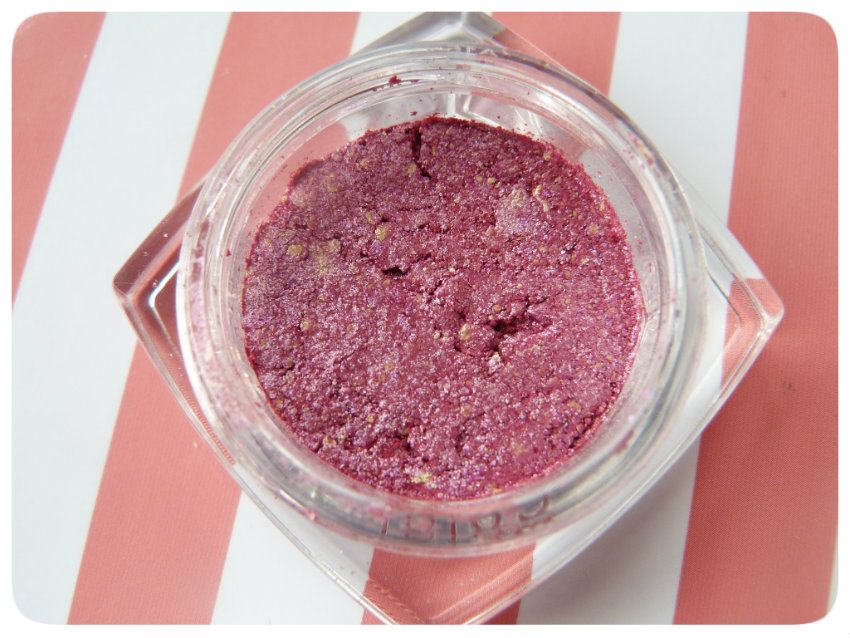 The final Miss Candy Color Infallible will, in my opinion, prove to be the most sought after. Innocent Turquoise reminds me of a mermaids tail or a precious gemstone. The bright teal flecked with deep blue and bright gold is absolutely mesmerizing and, if you want one spectacular shadow for summer, this is definitely it!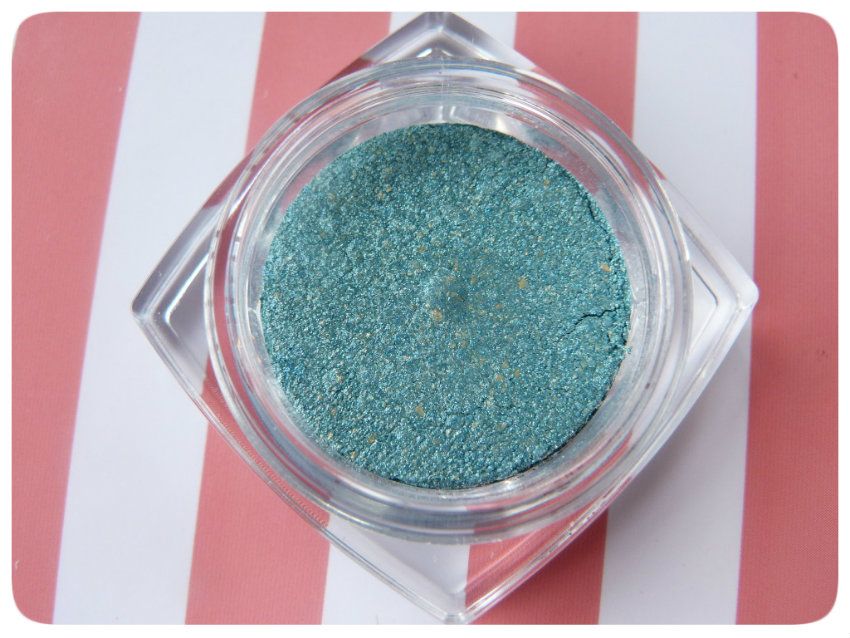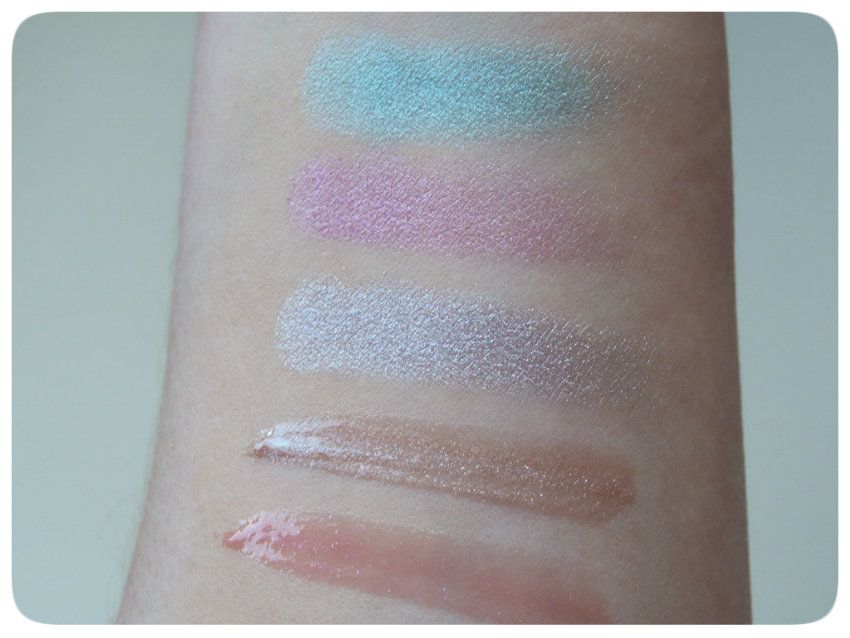 Swatches (Bottom-Top): Tart Lollipop, Dolce Pralina, Sassy Marshmallow, Naughty Strawberry, Innocent Turquoise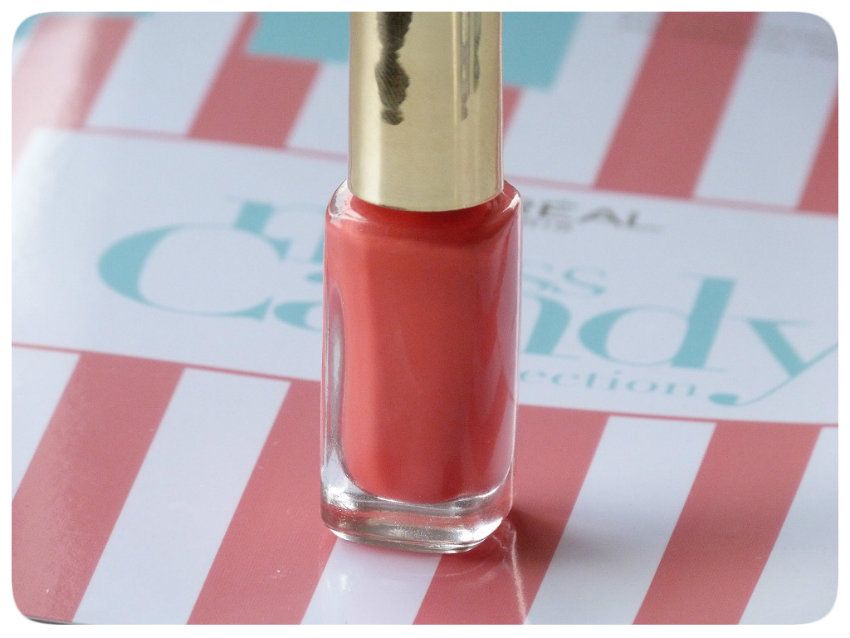 Rounding out the Miss Candy edit are ten shades of the Colour Riche Nail (€7.55/£4.99) collection, including two totally new colours; Sassy Pink and Innocent Turquoise. Again, these ten colours vary from pale pastels through to more electric brights and each, as far as I can tell, are largely shimmerless with an opaque cream formula. Pictured above and swatched below is the shade Dating Coral which is, as the name would suggest a coral! It's nothing revolutionary but, as the first Color Riche shade I've tried, I'm in love with the formula, the brush, everything! I'm definitely going to pop along to Boots next week to check out the pale blue French Riviera and the mint green Perle de Jade!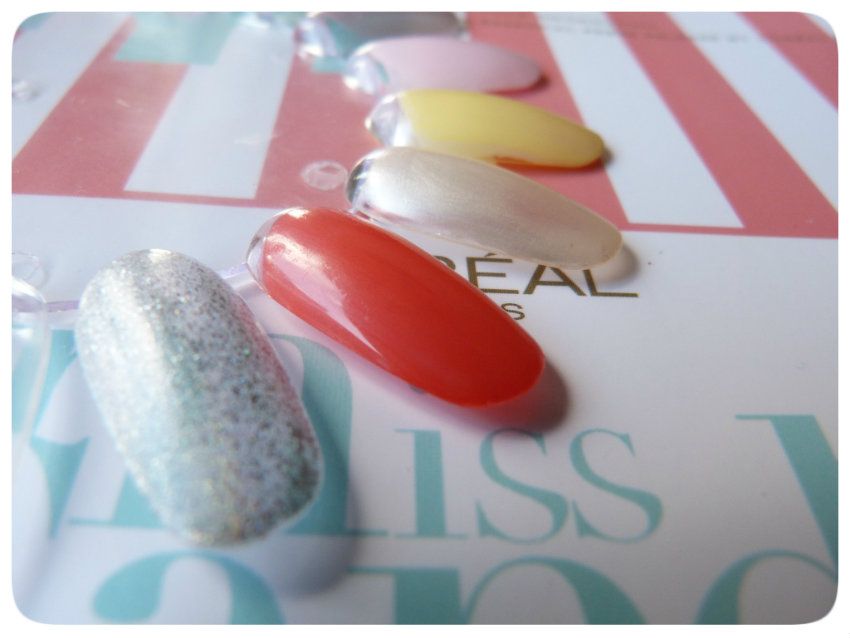 From the concept to the execution, I am totally sweet (geddit?!) on this collection from L'Oréal. There is definitely something, if not many somethings, for everyone and the product quality is really spectacular. For a chemist/pharmacy/drugstore brand, L'Oréal do come in at the higher end of the price scale but, you do get what you pay for.