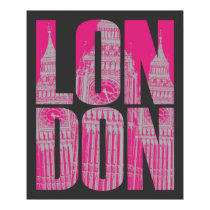 We're sure some of you will balk at the amount of make-up we're bringing to London this weekend but, we assure you that this is a highly scaled down version! So scaled down in fact that we've made sure not to dupe up on any products e.g. Dee's bringing the Naked palette while Sinéad's bringing a mixture of MAC shadows.
The thing about make-up is that you're never sure what mood you'll be in from one day to the next so, to save disappointment and feeling uncomfortable in what you've got on, it's best to cover all bases! So, here's a little breakdown of what we're each bringing!
Sinéad
NARS Sheer Glow Foundation, Benefit Th Porefeessional, YSL Touche Éclat, MAC Bronzing Powder in Refined Golden, MAC MSF in Soft and Gentle, MAC Blush palette including Dame (top), Dollymix, Prism and Tenderling (left)- I'm bringing the palette so I can transport any blushes I buy home!
Eyes
MAC Fluidline in Blacktrack, MAC Paint Pots in Painterly, Indianwood and Blackground, MAC Prep + Prime Eye, MAC Lashes, Avon SuperSHOCK MAX Mascara, MAC Eye Kohl in I Get No Kick and Teddy, Avon SuperSHOCK Gel Eyeliner, MAC Quad with Crystal Avalanche, Vanilla, Quarry and Smut and MAC Palette with Mylar, Hush, Patina, Satin Taupe, Woodwinked, Mythology, Texture, Wedge, Swiss Chocolate, Handwritten, Club, Sketch, Electra, Print and Carbon (I have three full MAC 15 pan palettes so this is really scaled down!!)
Lips
MAC Lip Pencils in Subculture and Redd, MAC Lipsticks in Shy Girl, Ravishing and Cremecup, Avon Colourdisiacs in Can't Resist Coral and Flirty Fuschia, MAC Lipstick in Candy Yum-Yum, Avon Colourdisiac in Drawn to You and MAC Lipstick in Russian Red
Brushes
Since I'm bringing my brush roll to keep my brushes safe, I wasn't too strict on which ones to bring. All of these are MAC with the exception of the Sigma F80 Flat Top Kabuki and included everything for eyes, lips and face!
Dee
Okay, I packed my make-up after Sinéad had already done her section of this post, so I tried to scale it down as much as possible...here's hoping I don't go throwing a load of stuff in at the last minute (who am I fooling, I
always
do)!
Benefit The Porefessional, Rimmel Lasting Finish Foundation, MAC MSFN in Light, TheBalm Balmbini Palette, The Body Shop Honey Bronze Bronzing Powder & Gel, Benefit Cha Cha Tint, Rimmel Match Perfection Concealer, Collection 2000 Lasting Perfection Concealer
Eyes
The Naked Palette, MAC quad containing Retrospeck, Goldmine, Texture and Carbon, Revlon Coffee Bean quad, Essence gel eyeliner, Soap & Glory Arch de Triumph pencil, Avon SuperSHOCK mascara, Max Factor False Lash Effect mascara
Lips
MAC Russian Red, MAC Chatterbox, Avon Red Hot Lips, Avon Can't Resist Coral, The Body Shop Honey Bronze Lip Nectar
Brushes
As I've said before, I really don't have a lot of expensive brushes! I'm bringing my paintbrush for gel liner (it's fantastic), No 7 blending brush, Sephora fluffy brush, and another two fluffy brushes from Hairspray. The kabuki is from Jemma Kidd, and the other three are the Sigma F80, Ecotools Powder Brush and MAC 187.
So, er, suffice to say that we don't really 'do' travelling light. What do you guys think?

Love,
D&S
x